Hello, outdoor cooking fans! Are you ready to step up your outdoor cooking skills?You're in the right place!
In this article I'll give you some insider knowledge and helpful advice to help you improve your outdoor cooking skills.
Join me and explore the world of outdoor cooking with me and learn how to prepare delicious food.
Eliminate culinary barriers, and make the most of your outdoor cooking experiences.
So get ready to enrich your food with the flavors of nature and create lifelong memories..
15-Outdoor Cooking Tips
1. Plan in advance
Make a checklist of whatever is needed. So that later you can check if there is any omission.
2. Choose food
Decide what food you will eat. So that you can decide which cookware and ingredients you will take.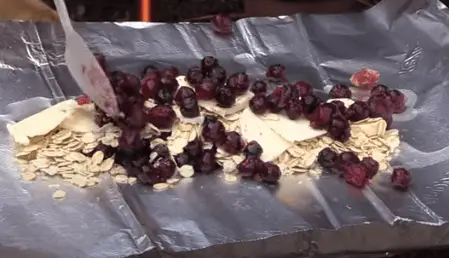 3. Gather the essentials
Be prepared and gather everything you need for outdoor cooking..
4. Select and gather cooking tools and cookware to use
Select and organize the essential cooking equipment and cookware for your outdoor cooking needs.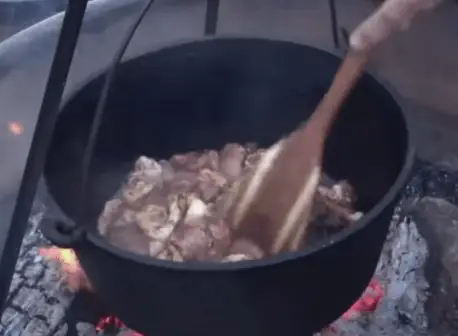 5. Freeze meat
Freeze any meat you want to cook before going out.
6. Use Ziploc bag
Use zip-lock bags to keep wet ingredients from leaking out and to keep dry ingredients dry.
7. Have a heavy duty aluminum bag and aluminum foil ready
Aluminum foil can be used for cooking over an open flame such as a camp stove, oven or on a fire, to keep food warm or to keep it covered for later use. Plus, clean-up is a breeze.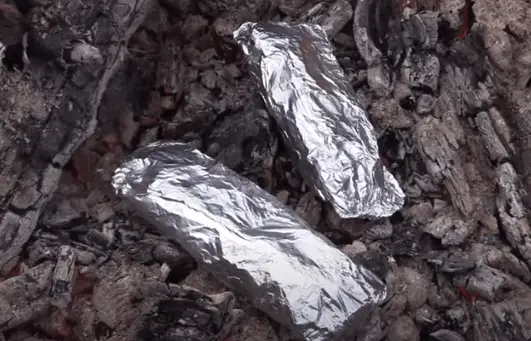 8. Be ready with chopped meat and vegetables
You should cut meat and vegetables at home to avoid contamination and save time.
9. Keep ready drinking water to carry
You can use a water bag to carry water.
10. Carry squeeze bottles
Do not forget to take squeeze bottles if you are planning to use sauce or any liquid. This bottle will help you to make a clean environment.
11. Clean and test the stove
Your camp stove should be cleaned and tested before you depart. Try cooking with your Dutch oven on your camp stove.
12. Before cooking, coat the outside of the pots and pans with aluminum foil, spray, or oil.
You can use aluminum foil on the outside of your pots or pans to make cleaning them even easier.

Other than this apply a thin layer of cooking oil or use cooking oil spray to the outer surface of your pans or pots before use.

By doing this, you can spend less time cleaning up and prevent food from sticking to the pan.

Many people use dish soap on the exterior before cooking. I've never used this method before so I can't make a recommendation.
13. Keep the food container firmly shut
If you want to save food from animals, then pack the food tightly in the right container and keep it in the vehicle or on a high place.
14. Cover the food while cooking
If you cover pots and pans while you cook, your food will cook more quickly and covered pots prevent insects from getting into the food.
15. Season your grill
Before cooking, brush the camp grill with a little cooking oil so that the food does not stick to the grill and the food does not catch on the flame.
Frequently Asked Question
# What can I eat outside that is the healthiest?
There are many healthy options for eating out. Here are a few ideas:
Grilled vegetables
Lean protein
Fresh salads
Energy drinks
Fruit skewers
# What are the 5 outdoor cooking methods?
The five outdoor cooking methods are:
Grilling
Roasting
Smoking
Campfire Cooking
Dutch Oven Cooking
# Is outside cooking in bad weather or during the winter a smart idea?
It may still be a good idea to cook outside in inclement weather or during the winter, but there are a few factors to consider:
Make sure you can safely cook outside.
Use temporary shelters such as an umbrella to protect your cooking area from rain or snow.
Use the right grill for cooking outside in cold or inclement weather.
Use a windbreak or grill cover to help keep the heat inside.
In winter or during inclement weather, choose dishes that are suitable for cooking outside.
# How can I give a smoky flavor to my food cooked outside?
To create a smokey flavor to your food use soaked wood chips or chunks.
Since you're going for outdoor cooking, you'll need to choose a grill where you can place the soaked chips or chunks and pellet tubes.
# What are some basic grilling equipment and supplies for outdoor cooking?
The following are some essential grilling tools and equipment:
1. Grill: Choose a grill based on your preference and available space.
2. Grilling Utensils: spatula, tongs, grill brush, and long-handled fork etc.
3. Heat-resistant Grilling Gloves
4. Thermometer
5. Grill Grates: grill baskets, griddle plates etc.
6. Fuel: Depending on the type of stove you have, stock up on fuel for your grill.
7. Matches or Lighter
8. Sauces and Marinade
9. Aluminum Foil
# What safety measures must I take while I cook outside?
Keep the grill and camp stove in a place where there is no danger of animals, natural disaster. Also, there should be a clean area.

Kids and pets should be kept safely apart.

Use tools with long handles, and keep a fire extinguisher handy.
# What methods of cooking work best for outdoor cooking?
The most widely used outdoor cooking methods include grilling, smoking, roasting, and Dutch oven cooking. Each cooking style and method produces unique flavors.
# How do I pick the right grill for outdoor cooking?
When choosing a grill that best meets your needs, consider factors such as fuel type, size, maneuverability, features and price.
# What kinds of side dishes can I prepare for outdoor cooking?
Here are some ideas for side dishes that you can make.
Grilled vegetables, pasta or potato salad, coleslaw, baked beans, grilled corn on the Cob, caperse skewers, grilled bread or bruschetta, grilled potatoes, fresh salads, foil packet meals and homemade sauces etc.
Conclusion
I sincerely hope that these unique outdoor cooking suggestions have motivated you to enjoy outdoor cooking.
Remember to enjoy every second of your upcoming outdoor cooking trip and let your creativity shine.
The experience of cooking outside is about more than simply the food—it's about connecting with nature, delighting in delectable flavors, and making priceless memories, whether it's a backyard BBQ with friends or a peaceful camping trip.
So grab a pair of tongs, round up your loved ones, and let the beauty of outdoor cooking start your culinary adventure.
May your outdoor feasts be filled with joy and taste, and happy cooking!