Here I have explained most of your queries about Smokey Joe Mods..  
I have covered some common queries like-
Weber Smokey Joe thermometer and drip pan mod
How to season a Weber Smokey Joe
Accessories etc.
I surely hope it solves your problem…
Be sure to check out

12+ Full List of top modifications of different grills, smokers and cookers etc...
4 Effective Smokey Joe Mods
Mod 1: Smokey joe bottom vent mods
Steps:
Flip up your weber.
Remove the stand.
Keep weber vent cover over the weber. 
Mark in the middle hole and fix it with a screw.
Next you have to drill holes in other holes with a little big drill bit.
You have to drill 4 holes.
Now fix your bottom vent.
Add the stand or leg.
Get the sturdy foil or metal bowl which can fit with your weber size.
Drill hole in the middle of bowl.
Remove screw from the stand.
Now you have to fix this bowl in the middle of the stand with a screw.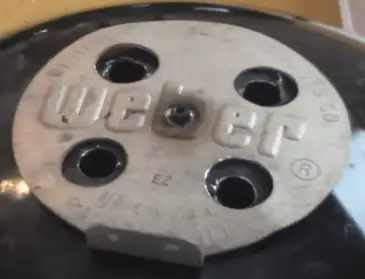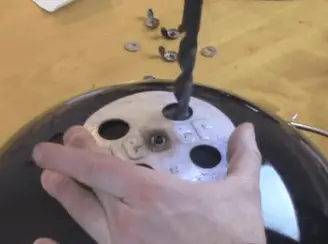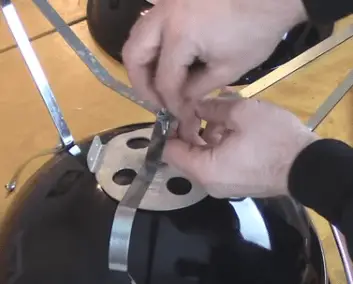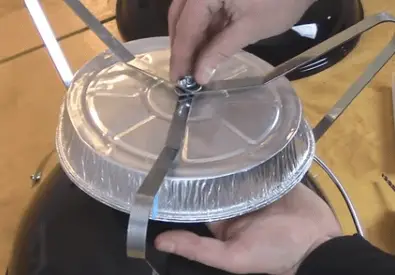 Mod 2: Smokey Joe For Indirect Thermal Mass mod
Steps:
Then cut the cardboard according to measurement and shape.
Now place the cardboard piece on the stone and draw outline.
Keep aside the cardboard piece. 
Now you can cut  with power tool.
You have to cut extra both side to hold..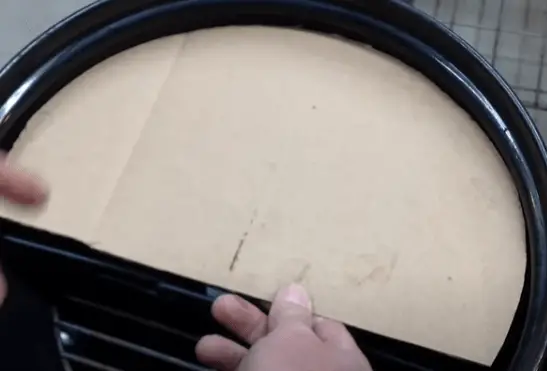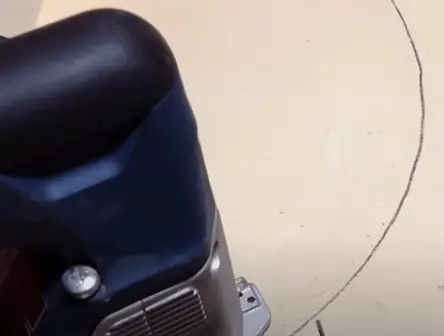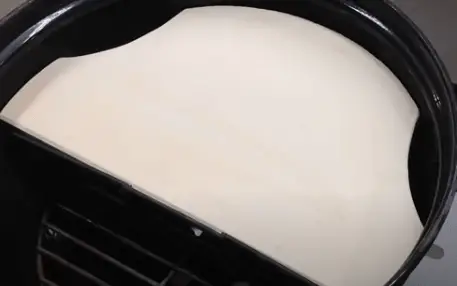 Mod 3: Weber Smokey Joe thermometer and drip pan mod.
Steps: Thermometer
Get the 10 millimetre gauge.
Drill hole on the lid wherever you want. 
Fix the gauge with screw.
You can add on middle of the vent.
Drill hole in the middle of the vent.
Then fix the gauge with a screw.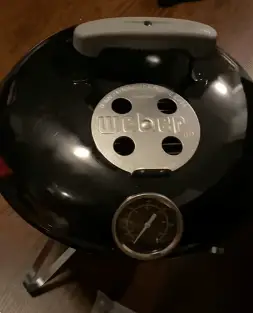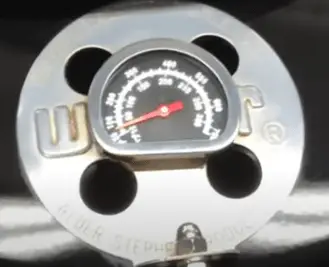 Steps: Drip pan 
Take a Weber size plate and wrap with foil.
Put a grill pan than place this drip pan.
Then place your cooking grate.
Close the lid.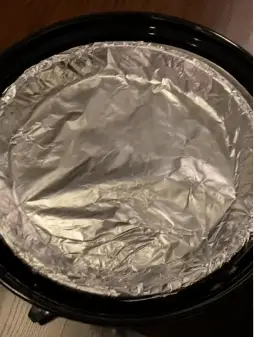 Mod 4: Smokey Joe increase the Sear Power 
Steps: 
Remove all the component  from the inside.
Install vortex ring according to Weber size.
Next place the charcoal grate.
Then put charcoal separator.
Pour charcoal on one side and light it.
Now place your cooking grate.
It is ready for sear.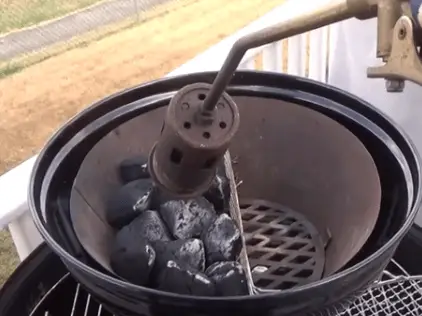 KAMaster Stainless Steel BBQ Whirlpool for Weber 22"/26.75" Kettle Grill Accessories,BBQ Whirlpool Replacement for WSM Weber Smokey Mountain L&XL Big Green Egg Grills,Kamado Grill Accessories
COMPATIBLE WITH MANY BBQ CHARCOAL GRILLS - This BBQ whirlpool large circle diameter 10",small circle diameter 6",4.5"height.Our stainless steel BBQ whirlpool fits for Weber Kettle,22 /26.75 WSM Weber Smokey Mountain,Large and XL Big Green Egg,Kamado Grill Classic and Big Grill,or other 18 inch & larger charcoal grill.Check size before order!
QUICKLY BUILD A POROUS "HILL" - Save your fuel&burn more efficiently.The funnel design helps to improve the combustion efficiency of charcoal,and it can extend the burning time of charcoal to a certain extent,and save fuel more.You only need to put the charcoal into the whirlpool,and it will automatically form a "charcoal hill" where air can circulate.This is the secret to why charcoal can be fully burned!
BETTER WELDING IS THE KEY - Our kettle whirlpool made of high quality stainless steel,which has excellent corrosion resistance and good resistance to intergranular corrosion,health and safety.But this is a stainless steel plate and welds,nothing more.Therefore,excellent welding is the guarantee of product quality.
BBQ WHIRLPOOL GIVES YOU ULTIMATE COOKING EXPERIENCE - Low & Slow Smoking : It can redirect the flow of heat up and around the meat which can turn your kettle into a true indirect'smoker'.Incredible for pulled pork!High Heat Indirect Cooking : The Charcoal Kettle Accessory create a high heat that is directed upwards then radiates down around the kettle lid creating an EVEN high heat.AMAZING for chicken,especially wings!You will be amazed how perfect the chicken skin will turn out.
AFTER-SALES SERVICE SUPPORT - Feel free to tell us if you encounter any problems in the process of using the product.It is recommended that you confirm your grill model and the size before purchasing the product.
# Find all types of Weber smokey Accessories here.
Steps to follow:
Pour charcoal in the chimney and light it..
Let hot the charcoal.
Take olive oil and rub with a paper towel on the lid, grate and bowl.
Pour hot charcoal on the charcoal grate.
Place the cooking grate.
Let the charcoal burn for 3 hours or 400 degrees.
Close the lid.
Open both vents both top and bottom and let the charcoal go heat up.
Let burn off all the charcoal.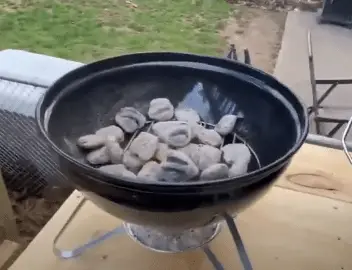 FAQs
# How many briquettes Weber Smokey Joe?
You can add briquettes around 10 to 12. Searing and Grilling.
If you love steaks, chops, burgers, chicken pieces, and so on, you'll get a lot out of this grill. It's also well suited to veggies and fish..
# What can I cook with Smokey Joe?
You can cook burgers, chicken pieces, chops steaks, sausage, veggies, and fish etc. Also you can sear.
# Can I smoke on Weber Jumbo Joe?
Yes you can smoke on a Weber Jumbo Joe.
# Is Weber Smokey Joe worth it?
Yes it is. It allows you to searing, grilling and smoking.
# How hot can Weber Smokey Joe get?
Weber Smokey Joe can get between about 500° and 550° F.
# How many burgers are in a Smokey Joe?
You can make upto 4 -5 compact burgers in a smokey joe easily.
# What's your preferred way to use Smokey Joe vents?
The normal model has vents on the top and bottom, and the Smokey Joe Premium has vents on the side.

The side vents are a little simpler for me to utilize, but that's just a personal choice..