Here I have explained most of your queries about Traeger Mods..
Some of the queries like :
Check out the modifications..,

Be sure to check out

12+ Full List of top modifications of different grills, smokers and cookers etc...
– Traeger grill accessories
---
# Traeger Modifications (Traeger Junior Modifications)
---
Mod 1: Traeger mod with Grill grate 
Cut four pieces of aluminum angle.
Fix with screw. It should be a little up above the bottom grill.
Now place the second grill…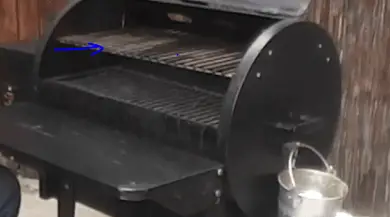 Installing grill grate.
Mod 2: Traeger Folding Shelf mod
(Also works for pro22, 575, 650 Models)
Remove all the interior components…
Sometimes the grill doesn't come with a factory hole in that case you have to measure and mark both sides of the barrel..
Both sides hole should be at the same level. 
If there is factory holes then remove the nuts. 
Fix the brackets with a captured nut or a lock nut.
Now fix the shelf with brackets..
Mod 3: Traeger Jr stuff holder mods
(Using Plastic Tube)
Stuff holder
Fix a hook near the bucket holder and add a plastic tube.
You can add any designed holder it's on you.
Goal should be easy to work.
You can put all your stuff like knife, tong etc…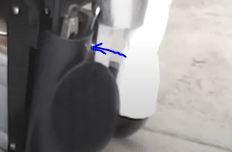 Mod 4: Tailgate wheels mod  
Take the drill bit and drill two holes on both legs.
Insert the rod.
Add the wheel.
Fix with small metal and nuts from metal through thread rod.
---
Traeger mods with Other Models
---
# Traeger Modifications (Traeger pro 34 mods)
Here are some mods that you can do comfortably without help..
Mod 1: Barrel and lid gasket to stop smoke leakage.
Put gasket around lids lip and bottom side of the lid.
Same way you have to put gasket around the barrel.
Leave 5 to 6 inches from the top of both sides of the barrel and paste..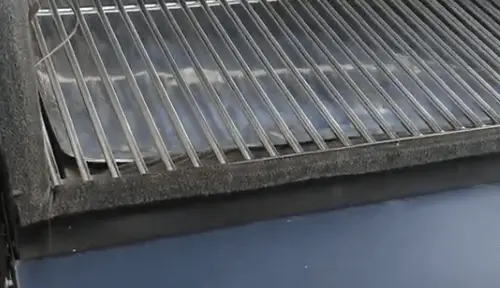 Mod 2: Traeger smoke stack mod
Equipment
Steps to follow:
Get a double wall insulated exhaust tube the same diameter.
Remove the factory stacks cap and cut the bracket.
Now take measurement to hole on exhaust tube .
Make holes on exhaust tube at least two.
Put a little gasket sealer around the smokestack which is attached with your smoker.
Insert the exhaust tube and fix it with self-tapping metal screws.
Spray paint prep and wipe with cloth.
Now spray paint.
Let dry..
You can use previous cap of smokestack..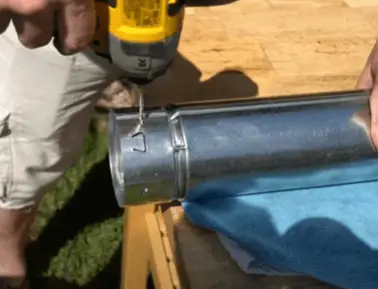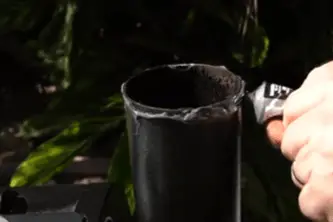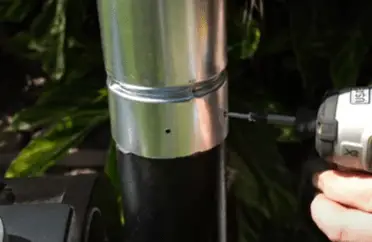 Mod 3: Traeger mods for more smoke
Set your temperature a little high.
Remove the cooking grid and then drip pan.
Keep a little fire plate inside the smoker.
Take a pouch of aluminum foil.
Wrap up with your favorite wood chips on that pouch.
Add back your cooking grate and drip pan.
Also for more smoke you can add pellet tubes..
# Traeger Grills smoke mode.
# Find all types of Traeger Accessories here.
FAQs
#1 Is the Traeger Pro 34 WiFi?
No, the Traeger Pro 34 cannot be Wifi enabled..
#2 Can I upgrade my Traeger?
Yes, you can easily upgrade your Traeger.
#3 Can I use a Traeger in the winter?
Yes, you can use a Traeger in the winter. However you might want to take good care while using it..
#4 How long does a 20lb bag of Traeger pellets last?
 You can cook for 6 to 20 hours with 20lb of Traeger pellets..
#5 Can I leave my pellet grill outside in the winter?
No. The pellet grill should be stored in a garage in winter.
#6 What is the lowest temp on a Traeger?
The lowest temp on a Traeger is around 180 degrees.
#7 What can I do to make my Traeger smoke better?
To make Traeger better begin by lowering your cooking temperature by roughly 50 degrees Fahrenheit and see how far you can get.
Cooking for an additional 30-45 minutes can help build up a larger amount of smoke..
#8 Is it possible to use a pizza stone on a Traeger?
Yes, we can use a pizza stone on a Traeger.

Simply preheat your Traeger to 500 degrees Fahrenheit with the pizza stone on top of the grill grates to use a pizza stone on a barbecue…
# Conclusion
With these crucial upgrades, your Traeger barbecue will reach its maximum potential. These modifications will revolutionize your grilling experience, from improving temperature control to maximizing smoke production. For consistent heat distribution and accurate cooking, upgrade your Traeger with add-ons like a digital controller, pellet sensor, or custom grates. Improve your grilling abilities and wow your guests with consistently delicious, precisely grilled food. Don't settle for ordinary; customize your Traeger with these necessary modifications and improve your grilling skills. Prepare to go on the ultimate barbecue experience with a Traeger grill that is tailored to your grilling requirements..