Here I have explained most of your queries about Masterbuilt Dual Fuel Smoker Modifications. I have always struggled to find proper information on the Mods..
Therefore, whatever from my experiences in doing and learning about the Mods, I have tried to share the best of helpful information…
I have tried to cover some common queries like-
I surely hope it solves your problem….,
Be sure to check our – 12+ Full List of top modifications of different grills, smokers and cookers etc.
Masterbuilt Dual Fuel Smoker Modifications
Mod 1: Using Side port
Side port is a very important part of a smoker because you can enter the wire temperature probe into the smoke chamber through it. 
It's very simple to insert. You will need a watertight connector, half inch washer, half inch lock nut…
Equipment:
Steps to follow: 
Take your drill with a metal bit.
Drill the proper ¾ size hole.
Get the connector.
Add washer with connector.
Than fix with conduit lock nut.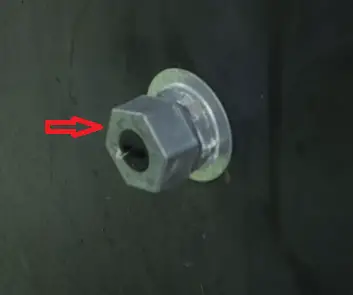 Mod 2: Using Side shelf
Side shelf prevents your time. It gives you extra surface to keep your carving board, utensils, wood chips, food, knife for utensils, carving board, tong etc..
Equipment:
Steps to follow:
Get the collapsible side shelf.
Drill hole on your left wall of the smoker at the same level.
Fix the side shelf.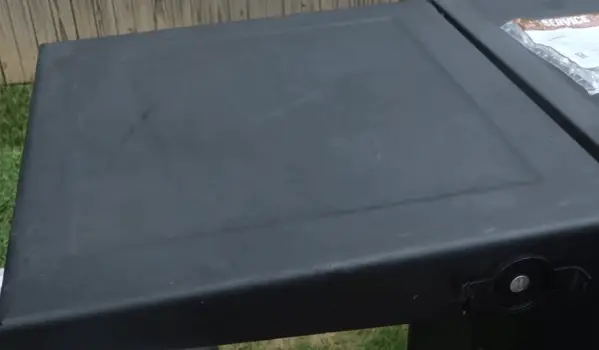 Mod 3: Using cast iron skillet and grill grate
I hope you already have an original wood chip pan. It could be better if you replace the original one with a quality pan.

I faced a lot of issues. It flared up a lot. So I decided to take another cast iron skillet.
Also I am using a grill grate with a wood chip pan.

In this way you can prevent from flares up and you will get great smoke..
Equipment: 
Steps to follow:
Put the grill on the bottom of smoke chamber.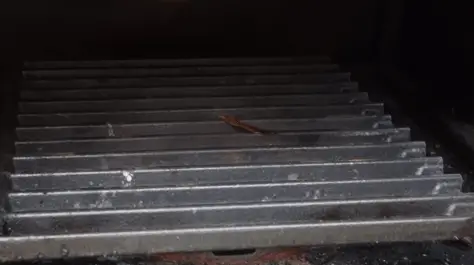 Recommended Reading:
–Masterbuilt propane smoker upgrades.
# Accessories
# How to season Masterbuilt Dual Fuel Smoker?
Steps to follow:
Remove all the components.
Rub the entire side of the smoker, front door and the grates with the vegetable oil.
Keep back inside all the components.
Add some apple wood or your favorite one with charcoal.
Let burn up to 350 degrees for an hour.
After an hour let it cool down.
Then again bring the temperature to 350 degrees for 20 minutes.
Once your smoker cools down, respray it again.
Then bring the temperature up to 350 degrees for another 20 minutes.
Now let the temperature drop.
# Masterbuilt pro dual fuel smoker temperature control.
Sometimes there is a problem in bringing the temperature below 275 and up to 225.
Maybe some kind of amendment you read in the forum. For example Bayou Classic Adjustable Regulator and Needle Valve.

But I would encourage you to take a little pain here because it is an incredibly easy way to control the temperature.
So, turn on your  power button and burner. As soon as you rotate the knob from high to low, it doesn't come on low flame.

So what will you do to bring it into the slow flame? You just turn the knob from the bottom up and turn at 11 o'clock like shown in the image.
If you want to  modify your pro dual fuel smoker with Bayou regulator and Needle Valve then go for it.

I am providing a product link here please check out and share your experience..
FAQs
# Does a propane tank come with a Masterbuilt Dual Fuel Smoker?
No, it doesn't come with Masterbuilt Dual Fuel Smoker. You have to purchase.
# Can I Smoke jerky on a Masterbuilt Dual Fuel Smoker?
Yes, you can, but you have to buy extra racks for jerky..
# How long does it take to get the pan hot enough to start smoking the wood?
The pan heats up quickly, so put it in there as you start up the smoker and it should be ready when the smoker reaches temperature.
# Where do you place wood chips in a Masterbuilt dual fuel smoker?
You will put the wood chips in the smoker's skillet which is located on bottom part of the smoker..
# Conclusion
In conclusion, the Masterbuilt Dual Fuel Smoker's superb features are the secret to unlocking the newest smoking sensations. These adjustments, which include improved temperature control and smoke distribution, will completely change the way you cook. You may expand your cooking capabilities, alter flavor profiles, and get faultless outcomes with these straightforward upgrades. Say goodbye to limitations and hello to endless chances in the world of smoking. Prepare to impress your loved ones and guests with mouthwatering dishes that showcase your personalized Masterbuilt Dual Fuel Smoker's full capabilities. You may improve your outdoor cooking skills and become the best pitmaster by making these essential upgrades.