Here I have explained most of your queries about Masterbuilt Propane Smoker Upgrades.
I have always struggled to find proper information on the Mods.
Therefore, I have tried to share the best of helpful information from my experiences in doing and learning about the Masterbuilt Propane Smoker Upgrades.
I have tried to include some common queries as well..,
Recommended Reading:
– Masterbuilt dual fuel smoker mods.
1. Upgrade of the wood chip tray of your Masterbuilt Propane Smoker.
If your ultimate goal of buying a Masterbuilt smoker is to smoke meat but you are facing issues with the inbuilt standard wood chip tray then here is the solution.

You can not get the right temperature by wrapping aluminum foil into your wood chip tray. Because the temperature inside your smoker goes up to about 400 to 500 degrees, and you don't want that..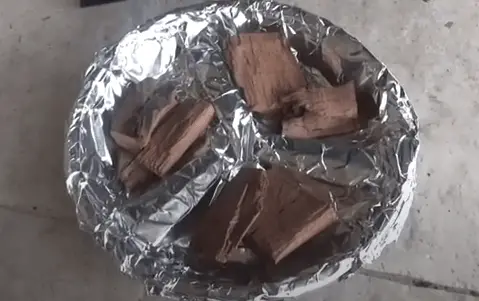 And also this wood tray rusts quickly and does not allow the wood to spread smoke in low flame.

Solution:
Replace the wood chips tray with a 10-inch pre-seasoned cast-iron skillet pan.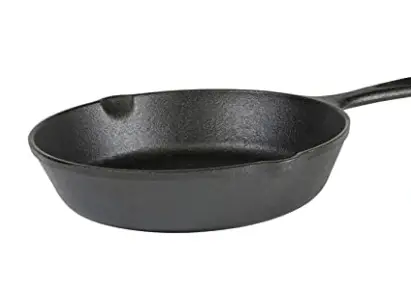 A cast-iron skillet prevents your wood chips from catching fire and enables long, high-quality smoking of your wood chips..
2. Which is the best (chips or chunk) for Masterbuilt propane Smoker?
I tried smoking in a Masterbuilt propane smoker using both wood chips and chunks and ultimately I found the wood chunks best for this smoker. So I prefer wood chunks.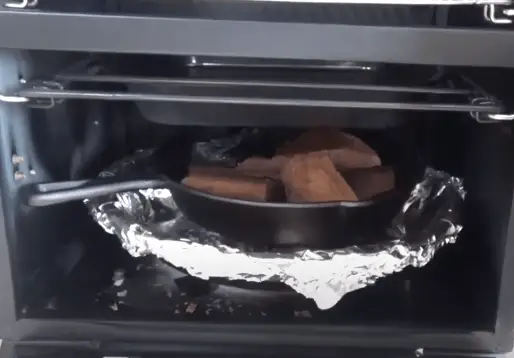 3. Upgrades of the leakage issues
Problem: A lot of smoke loss and heat loss through the doors and joints.
Many Masterbuilt smoker owner's express frustration with smoke loss, which frequently comes from the smoker's joints or through the doors.
But we can fix this issue with some simple modification.
Solution: Seal the leakage area with black RTV high-temperature caulk and lava lock high temp gasket.
Follow the steps: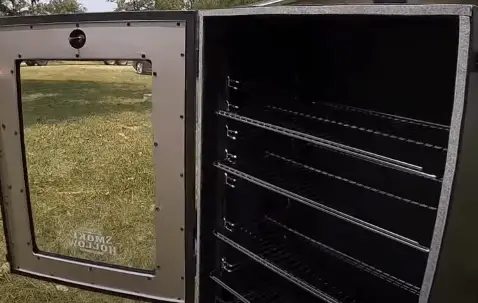 4. Upgrade the temperature measurement process.
Problem: How to find out the correct temperature inside the smoker and of the food.

You should use a temperature probe to know the exact temperature of the food. Although the temperature gauge is always there.

Solution: Install a thermometer probe.
Make one or two holes and fix the grommet to insert the probe..

Follow the steps:
Get the silicone high heat grommet.
You have to drill a hole with hole cutter that's an inch and a quarter in diameter.
You can drill holes and install grommets on either side of the wall of the cooking chamber.
Make sure that the grommet is slightly higher above the cooking grates..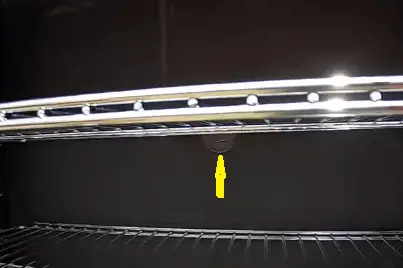 # Do I soak wood chips for Masterbuilt propane smoker?
You can use dry or pre-soaked wood chips in your propane smoker. Dry chips burn quickly but produce more smoke.
# How do I make my propane smoker hotter?
The simplest and most effective way to raise or lower the temperature of a smoker is by adjusting the width of the vents.

Wider vents allow more oxygen to reach the heat source, increasing burn temperature.
# Conclusion
To sum up, the improvements to the Masterbuilt propane smoker described in the article offer worthwhile additions to improve your smoking experience.
You can increase the temperature control, smoke retention, and general performance of your smoker by making these improvements, such as adding a digital temperature controller, installing a gasket seal, or incorporating a better smoke source.
For best results, upgrade your Masterbuilt Propane Smoker with these suggested upgrades..