Looking for the Best Way to Stack Charcoal Briquettes? Right in the place. 
There are different methods or configurations out there on how to stack the charcoal..
For Eg :
Pyramid Stack method
Two zone parallel fire configurations.
Easy classic two zone method
Direct grilling method
And the most relatable Snake method. 
However, of all the methods the best one has always been the snake method for me. 
I am going to explain to you step by step how to use the snake method to stack your charcoal perfectly.
I find it to be the most efficient way. Hope this helps you learn how to stack charcoal for grilling.
Let's dive in…,
Recommended Reading:
– Best quality Briquettes for Smoking.
# Best Way To Stack Charcoal Briquettes – Snake Method
This method is perfect for even and sustained heat. 
Smoking for long upto 8 to 12 hours needs a little bit of extra preparation.
It is extremely important to avoid very high temperatures and maintain fuel for long. 
In this method we stack the charcoal as a wrap around the inner charcoal grates as a snake. 
Hence it is known as the Snake Method…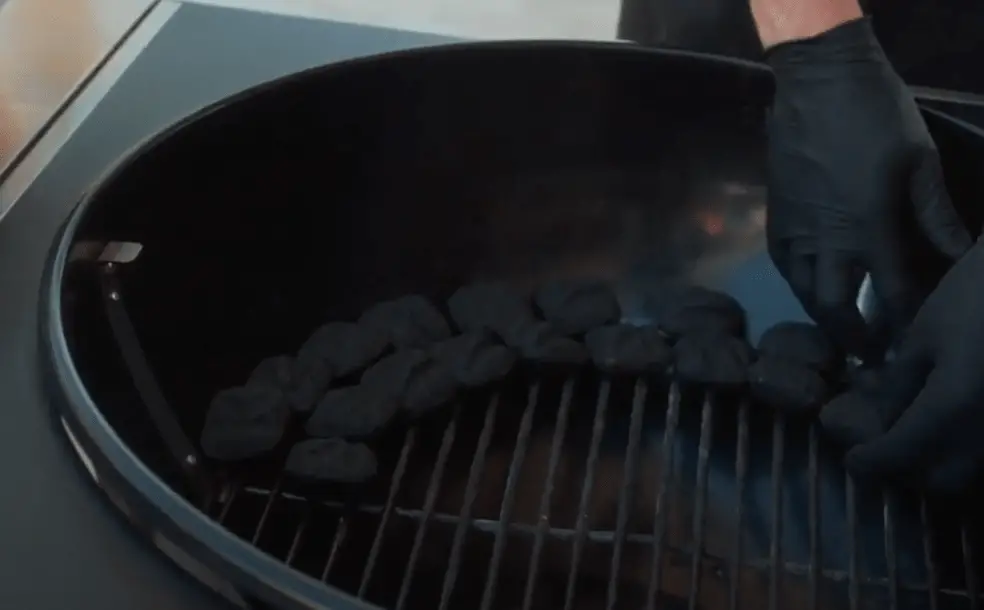 Step 1: Start with charcoal placing.
Place two briquettes side by side..
These two briquettes will form the two rows.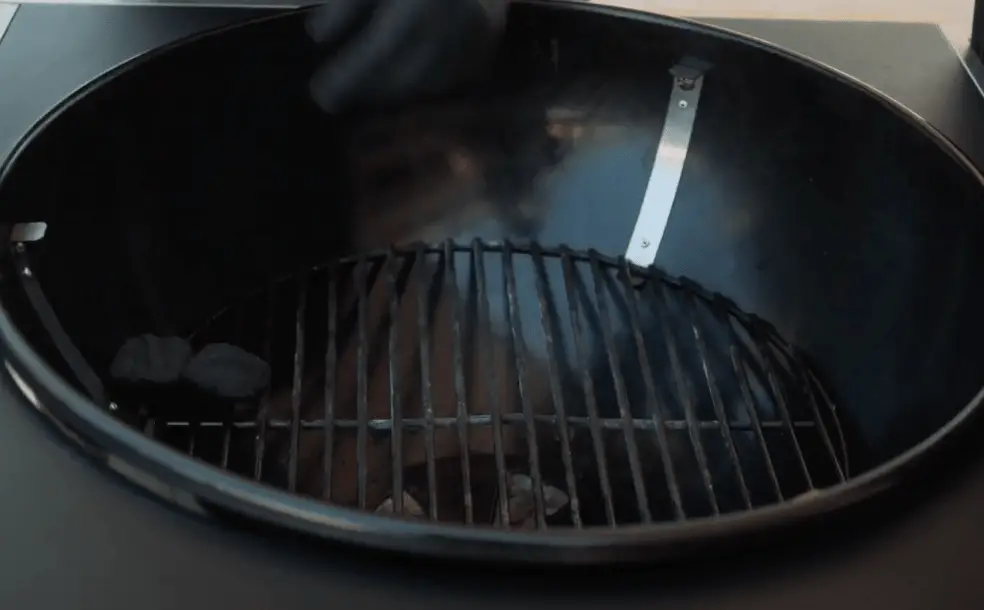 Step 2: Repeat
You would start to add 2 briquettes in the same manner. 
Continuing this depends on how long you want to cook or how much fuel you have.
The charcoal burns, after it finishes the first then moves to the next ones to burn. 
I usually do 1/3rd of the way around the charcoal grates.
Now stack above the previous layer more charcoal. Do it in the similar way as shown in the picture..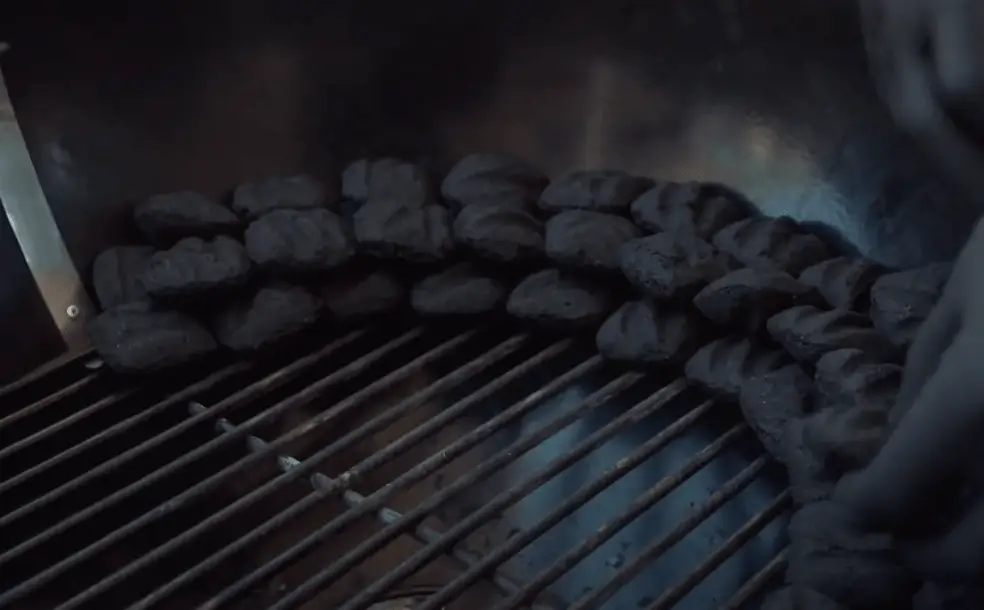 Step 3: Adding Wood Flavors
Now in case you want to add some wood flavour you can add wood chips as the next layer.
Since food can absorb smoke only certain times, it is good to introduce it at the initial layers.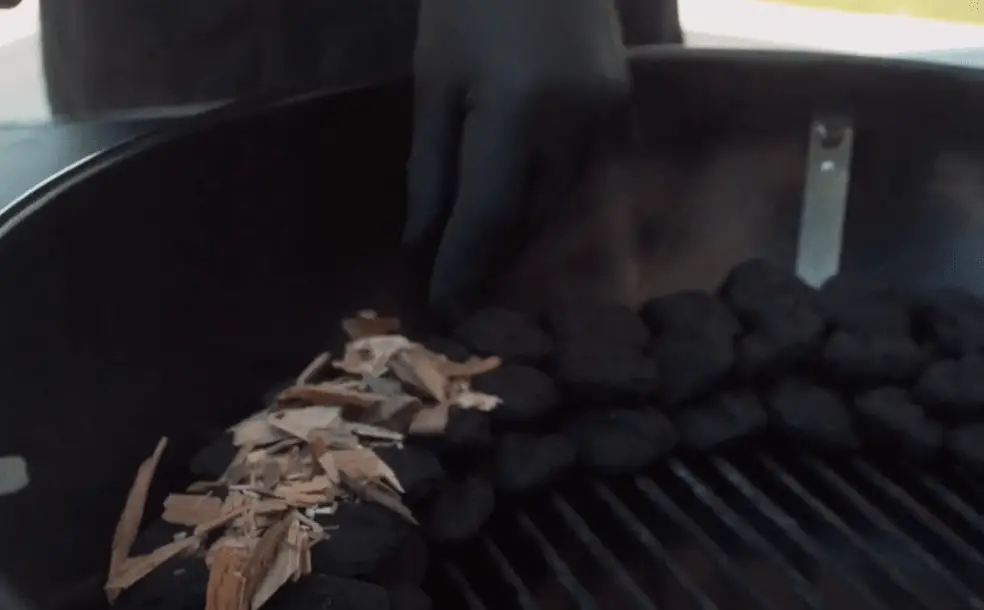 Step 4: Using Water pan
Place a water pan at the center.
This helps to regulate temperature. Also creates an indirect heat zone on the grill.
Which in turn prevents the food from drying out in long cooks.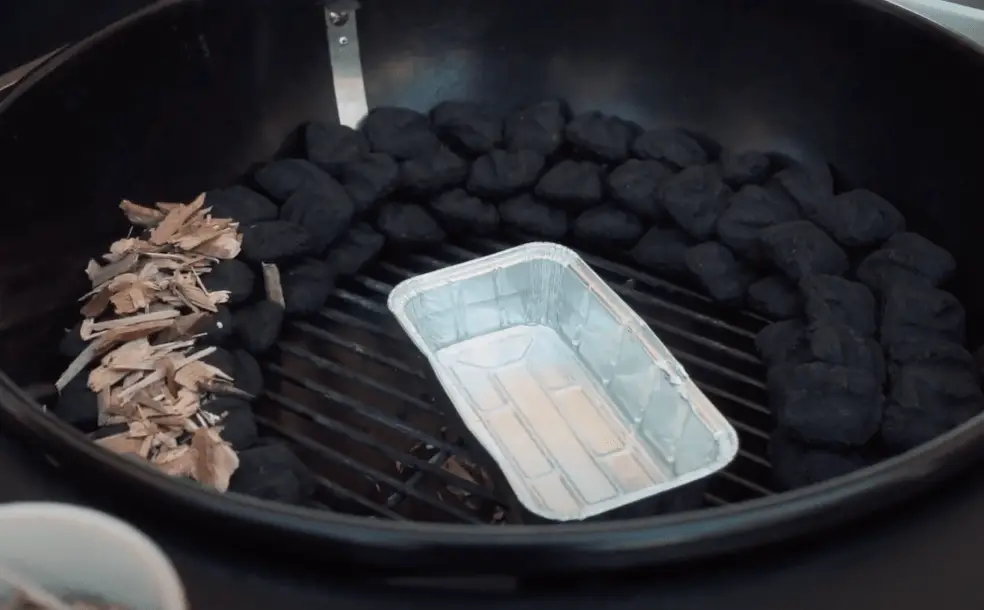 Step 5: Lighting the charcoal
Light about a dozen briquettes separately. 
And when they are about to ash, place them at the beginning of your charcoal snake stack.
This should slowly start igniting the charcoals in the snake stacks.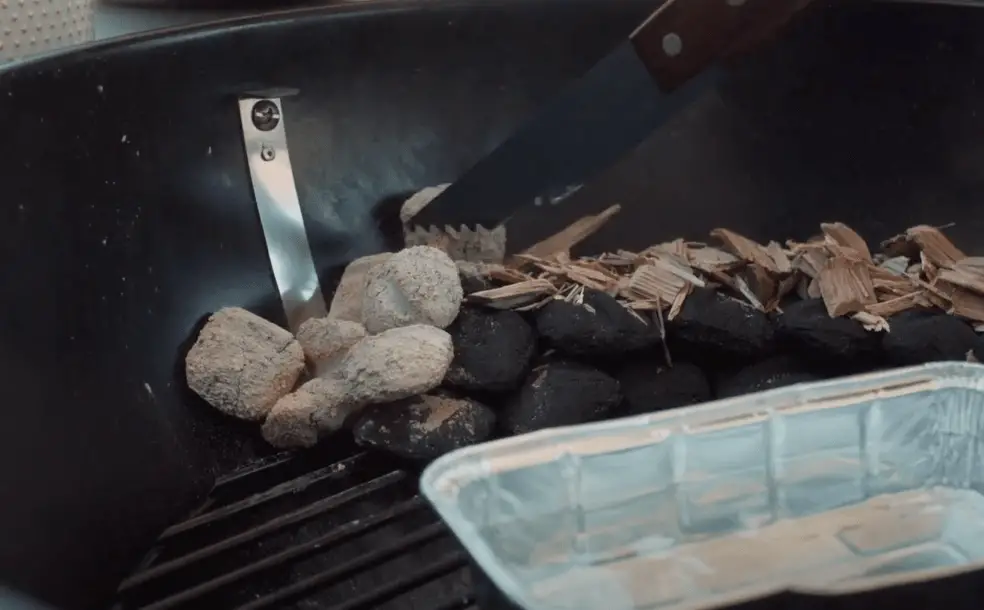 # Watch how it is done
This same method can be used to stack charcoal in a big green egg and many other grills too..
Here is an example in a weber grill.
# How to arrange charcoal in a smoker ?
I like to use the two zone method of charcoal stack for smokers. 

Here I am telling how to stack charcoal together for direct and indirect hit.
This method is very simple. 

Follow the steps:
Keep or arrange the charcoal on one side of the charcoal grate. 
keep the other side empty. (This will produce two heat areas.)
One side will give direct heat and the other side simply provides lower temperature. 
You can use it accordingly..
Here is an example for you to see.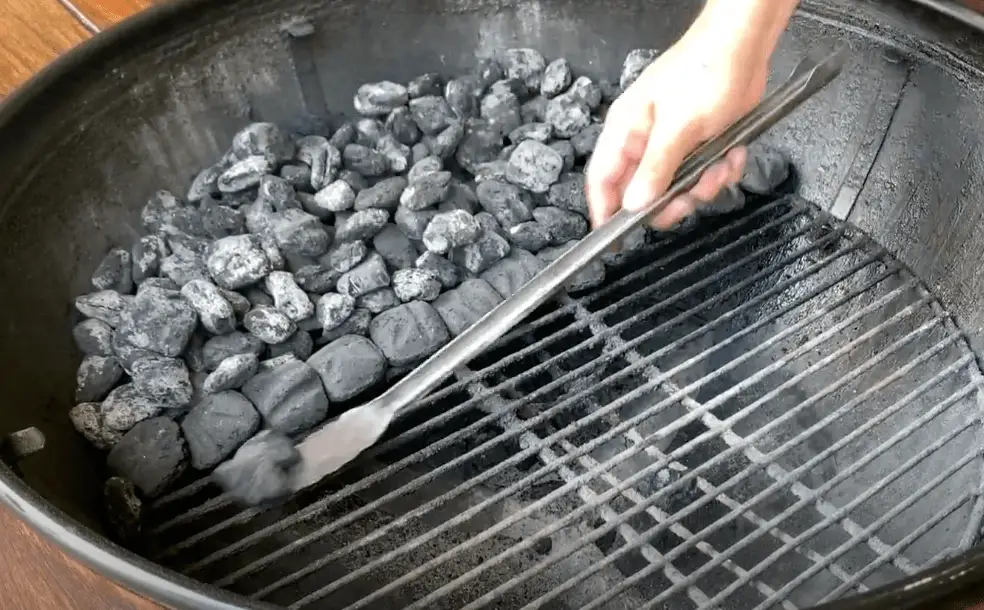 # How to stack charcoal for burgers?
When I am making burgers I always go with a concentrated fire method of charcoal stacks.
These are perfect for quick cooking foods eg : Burgers, Thin Steaks.

Let's know how to stack charcoal for burger.
Steps:
You simply need to poke holes in the bottom of the pan.
Place the pan in the center of the grill.
Add burning coals to the pan.
Then place the burgers on the grate.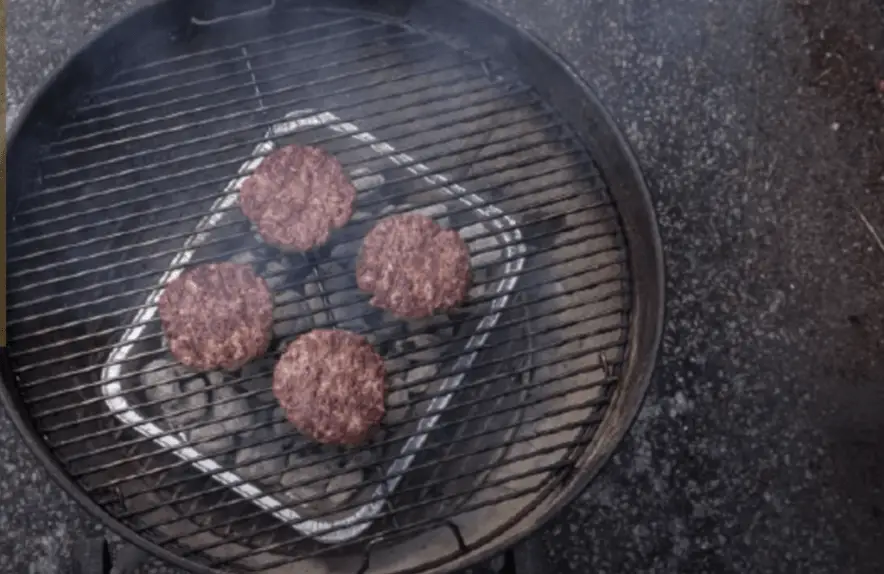 # Accessories that help with grilling and smoking.
FAQs
# How many charcoal briquettes to use for 400 degrees?
½ to ¾ full chimney of charcoal briquettes is the best amount to use for 400 degrees..
# How many briquettes in a bag of charcoal?
So in 1 pound of Kingsford original it is about 18 briquettes. 
And the standard bag comes to around 18 pounds. 
But this can very much differ based on the product.
# How much charcoal to use for smoking?
1/2 to 3/4 of a chimney if you are using briquettes . 
While for Lump charcoal it  may be 1/3- to 2/3 of a chimney. 
Since charcoal is more related to heat and not the smoker, It is better to use it only as much as required during smoking.
# When is charcoal ready to grill?
Once you light the charcoal, the fire will start subsiding. 
Slowly you should see the coal turning gray from the borders.
The ashes then will spread to each briquettes.
Once this occurs you can be sure that the charcoal is ready. 
This may take from 10 -15 minutes to get ready..
# How much charcoal to use for burgers?
1/2 to 3/4 of a chimney. This quantity of charcoal you can use for burgers..
# How to light charcoal?
If the charcoal is not easy to light then you can use a newspaper. 
Once you stack the charcoal you can burn the newspaper. 
Then taking the burning newspaper you can burn the charcoal. 
This way you can light charcoal…
# How much coal is required to light the charcoal kept in the snake method?
It takes 7 to 8 burning coals to burn the charcoal contained in the snake method..
# Conclusion
In summary, learning the process of stacking charcoal briquettes is essential to getting the best heat distribution and durability throughout your grilling sessions.
The most important thing is to maintain ideal airflow and even burning, whether you like the traditional pyramid method or the minion method.
Try out various stacking methods to see which one suits your grilling requirements the best.
You may improve your grilling experience and produce excellent meals with consistent heat and flavor by using the appropriate charcoal briquette stacking method.