Here I have explained most of your queries about Char Griller Competition Pro Mods. I have always struggled to find proper information on the Mods..
Therefore, whatever from my experiences in doing and learning about the Mods, I have tried to share the best of helpful information. 
I have tried to cover some common queries like-
Using Baffle plate
Inserting temperature gauge
Sealing the  joints
Using gaskets
Using Vent
Using Baffle plate
Accessories
Accessories etc.
I surely hope it solves your problem,


List of Easy Char Griller Competition Pro Mods
Be sure to check our – 12+ Full List of top modifications of different grills, smokers and cookers etc.
Char Griller Competition Pro Mods- Easy and to the point.
Actually the factory gauge doesn't work very well..

It would be better if the gauge has to be  fixed at the lid level where the items are being set for smoking.

You will get a better result and you can control the temperature…
Equipment:
Steps to follow:
Measure in from the edge five and a quarter inches and two inches up..
Drill two holes at the same level on both sides. 
Start drill with a little tiny drill bit then up to 3/8 inches so that you can get a nice hole.
Insert the temperature gauge into the hole and tighten up with a bolt and wrench..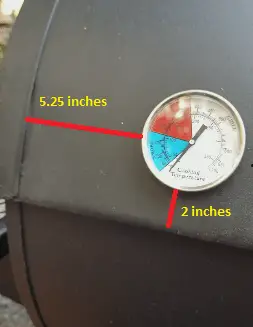 Mod 2: Sealing the joints
Equipment:
Steps to follow:
Wear gloves and take silicone sealant and apply with your finger.
You have to apply on Joints between the firebox and cooking chamber.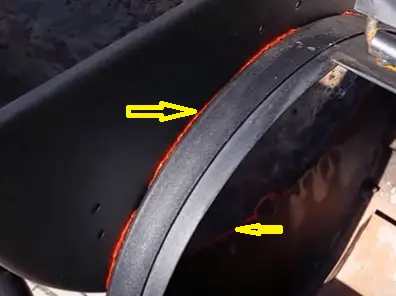 Mod 3: Using gaskets
Equipment: 
Steps to follow:
Put the strip all around the lid's lip and four edges of the cooking chamber..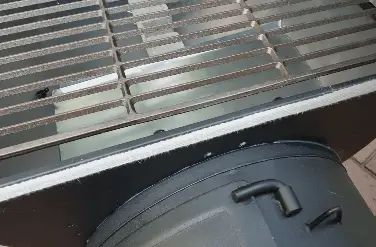 Mod 4: Using Vent 
Equipment: 
Steps to follow:
Cut a small portion at one end of a duck pipe. (approximately one inch and a half of a duct pipe.)
Attach a rubber sheet to the other end with a silicone sealant..
Now fix the water heater vent to the smoke exit inside the cooking chamber. Use bolts in the rubber sheet to do this.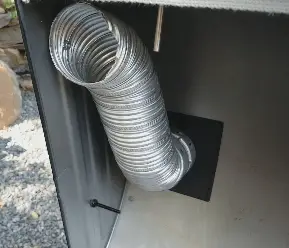 Mod 5: Using Baffle plate 
You can collect metal sheets (3-foot lengths) from home depot or you can buy readymade baffle plates from Amazon..
Equipment:
Steps to follow :
If you want to make your own you will need to cut the metal sheet in two pieces with the help of metal shears. It should be the size.
Slightly bend a piece of metal sheet that will be placed on the side of the firebox.
Take off all components from the cooking chamber.
Place the three bricks on the bottom inside the cooking chamber.
Now place the metal sheets on both sides over the bricks.

Place the baffle plates in such a way that it insulates the upper portion of the hole (Joints between firebox and cooking chamber).

The lower portion will allow smoke to travel towards the cooking chamber. Shown in the image below.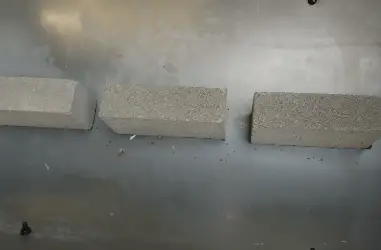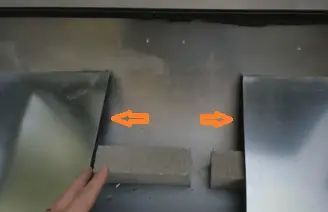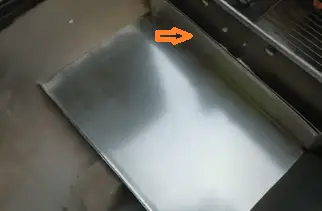 # Char-Griller Competition Pro Accessories
Char Griller Competition Pro Cover 
Char Griller Competition Pro Drip Pan
FAQs
# What gasket do you use around the fire box and cook chamber?
Usually I use lava rock gasket sealant it's the 8th inch by 5/8 by 8 feet self-stick.
This is not compulsory, you can use any good quality gasket for your cooking chamber and fire box..
Use soap and water to clean your Char Griller Competition Pro Grates.

I don't think so for the grate you will need an expensive cleaner to remove chemicals which come from the factory..

But you have to do it before you season it..
# Is the Char Griller Competition Pro equipped with a grease hole?
The inside must be cleaned manually every 1-2 cooks because there is no grease hole..

# Conclusion
In conclusion, the type of wood used to smoke cheese has a significant impact on the flavor profile. Apple, cherry, and hickory are the best woods to use when smoking cheese since each one adds a distinct and delicious smoky flavor. To enhance your cheese smoking experience and find your favorite flavors, experiment with various wood combinations.