If you are looking for Char-Griller Accessories; you are in the right place.
Here I have explained about common and model based accessories of Char-Griller.
Also I have covered char-griller related some queries..
Dive in,
Recommended reading:
– Oklahoma Joe accessories: Discover the must-haves that will elevate your smoking game.

– Oklahoma Joe Bronco accessories: Tailor your Bronco smoker with these top picks for a personalized touch.

– Pit Boss accessories: Enhance your Pit Boss grilling experience with these essential add-ons.
Char-Griller Accessories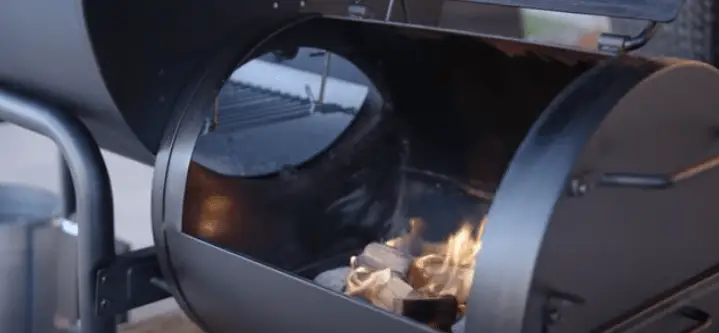 # Char-Griller common accessories 
This grill cover is lined with PVC and manufactured of weather-resistant polyester.
It fits almost all the Char-Griller models.
It is also very easy to clean them. You can clean it well with your hands.
This cover is thick and heavy, so it does not blow off.

The stitch is perfect. It has Velcro so you may change the width to fit a variety of sizes.

You can prevent the grates and grill from rusting using this cover…
The built quality of this drip pan is very good. The material used is porcelain-coated steel which is made of a slightly rougher gauge metal, and is powder coated.

It is very durable. The powder coated part of this ash pan does not rust so it will last longer.

Any ash pan that comes with a grill will rust at some point, so replacement is necessary.

It is flexible since the handles on this one are long enough to be pulled together to carry the ashes with one hand, making it an improvement over the original.

It has a decent price and you will get both the tray and the hangers.
There is a minor downside. The size of this pan is slightly smaller than the original. Especially when you have hot coals, connecting it and adjusting the height could be challenging if you are a newbie.

Please check your grill's size and model TWICE before placing an order..
In less than 15 minutes, this chimney will produce hot coals for grilling and smoking. Additionally, it contains just the right quantity of charcoal for ideal performance.

The design of this fire starter is perfect as it has small holes all around for airflow which helps in burning the fire and trapping the heat..

This fire starter is constructed of sturdy zinc-coated galvanized steel. It has a proprietary trigger release feature. You will definitely like its air vents feature.

It has a protective heat shield handle. However, you must put on a heat-resistant glove when it comes time to pick up the chimney and release the trapdoor.

The container is easy to clean. Simply dump the leftover ashes out of the container and wipe it to clean.
Although you can clean it with water, washing with water can cause rust soon..
# Char-griller model based accessories
This Smokin' Stone is composed of cordierite, a magnesium alumina silicate. During cooking, cordierite material absorbs moisture.
The stone is roughly 3/4″ thick, making it perfect for low or slow smoking to preserve the moisture and tenderness of your meat.

Cordierite material can endure temperatures of more than 800 degrees. It works well to reflect direct heat.

The distinctive construction of this smoking stone spreads all around in the grill.
It is easy to clean; all you have to do is scrape it with a plastic scraper.
Turn it over when you use it again so the flames can clean the side you just used. Also you can use aluminum foil to cover to make it.
It comes with a reasonable price and gives a pleasant flavor. It is appropriate for roasted meats, baking, bread, pizza, and other foods..
This cover helps to safeguard and increase the life of your grill because it is constructed of heavy-duty polyester fabric with a PVC liner.
There is no need to worry about sunlight, rain, snowfall, etc. because it is weather-resistant.
However it is light weight but its sturdy stitching provides a secure, custom fit.
You shouldn't be concerned about your limited budget because this grill cover has a fair price.
The extra cover for the smoker box is very easily collapsed thanks to the manufacturer's incorporation of a velcro strip within the cover.

Tips:Do not place it on the grill while it is hot if you want it to stay fresh longer.

This outdoor grill cover's PVC lining and heavy-duty polyester construction assist to safeguard and increase the lifespan of your barbecue..

It is both lightweight and strong..

This fade and tear resistant cover provides long term protection to your grill from sun, rain and dust.

This cover's fabric is reasonably thick and won't rip easily. It looks great and fits over the grill well.

The cover could be damaged if you put it in a washer..

If you plan to clean the cover, apply a multi-purpose cleanser and wipe it off then give it a thorough cleaning with water and let it air dry completely before putting it back on the grill.
This AKORN Grill Cover is made of a weather resistant polyester/vinyl material..
Along with the material being thick, the stitching done in these is also very strong.
It protects from sun, heavy rain, storm, dust and insects. This will not allow the grill to rust. And will keep the grill safe for a long time.

If we talk about the price of this cover, then it is found very cheaply. It is very affordable.
The color of the cover does not fade quickly, even after years, it shines like new.

The cover is designed to fit snugly from top to bottom of the grill..
FAQs
#How do I keep my Char-Griller from rusting?
The main cause of rusting and shortening the life of your barbecue is moisture. So keep your grill in a dry place.
When grilling season is done, place a snug-fitting nylon or vinyl cover over your barbecue.
# How long does a Char Griller last?
According to the company, the char-griller is built with sustainable products that last beyond the first grilling season.
However the Char-Griller carries a 5-year burn-and-rust-through warranty.
# What is the best oil for grill grates?
With a smoke point of over 450° F, canola or peanut oil is typically recommended by grill manufacturers.
# Conclusion
For a better grilling experience, the most effective Char-Griller accessories described in this article are a must-have addition.
These attachments provide comfort, toughness, and enhanced functionality, and range from grill covers to cooking grates and temperature gauges.
To ensure a proper fit and top performance, they are especially made to go with Char-Griller grills.
These accessories can help you whether you want to safeguard your grill, improve the quality of your cooking surface, or precisely track temperature changes.
With these high-quality accessories, you can up your grilling game and make the most of your Char-Griller..