Here I have explained most of your queries about Masterbuilt 800 Mods.
I have always struggled to find proper information on the Mods. 
Therefore, I have tried to share the best of helpful information from my experiences in doing and learning about the Masterbuilt gravity series 800 mods.
I have tried to cover some common queries like :
Masterbuilt 800 firebox liner installation
Masterbuilt 800 water pan
Masterbuilt 800 vent mods
Masterbuilt 800 manifold cover
Masterbuilt 800 rack
Masterbuilt 800 Hopper cover mod
I surely hope it solves your problem,
Recommended Reading :
– 12+ Full List of top modifications of different grills, smokers and cookers etc.
---
Masterbuilt gravity series 800 mods
---
Mod 1: Masterbuilt 800 Firebox mod
Instruction:
Remove the hopper cover or upper heat shield.
Remove the attached two wires once you have removed that upper part.
Remove the screws and disassemble the hopper. (Make sure the gasket is in good condition when you remove it.)
Now insert the firebox liner. (You can press down with your hand or lightly hit with a hammer to get a perfect fit.)
Now it's time to attach the hopper. Now you have to flip your hopper upside down right there and install the gasket.
After the gasket installation, flip it back and start assembling the hopper and again connect those wires.
You will do the exact opposite of what you did to set it apart.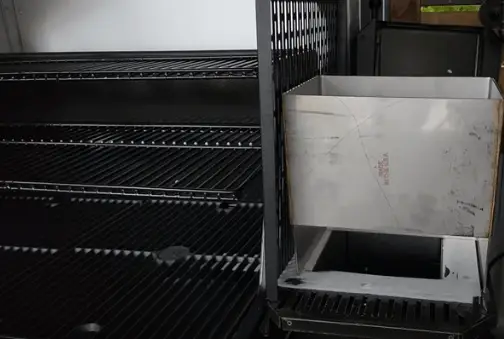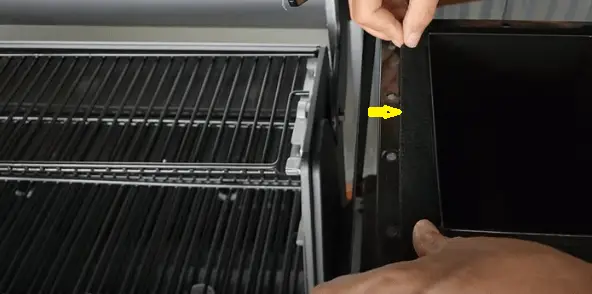 Mod 2: Masterbuilt 800 Rack mod
Here we will learn how to install Middle large cooking rack..
Instruction:
First side the rack that you are currently using .
Remove two hardware or brackets which hold the rack in the cooking chamber.
Replace the  longer hardware with screw and place your bigger middle rack.
If you want to increase the cooking surface you have to replace with longer hardware then you can use a large size upper and middle rack. .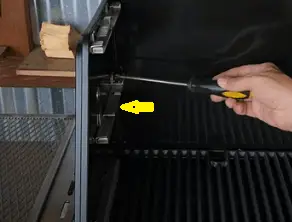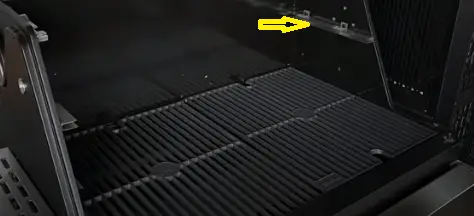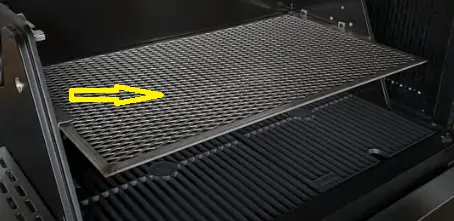 Mod 3: Masterbuilt 800 Vent/Damper mod
Instruction:
Remove the screws from the control panel's side using a 3/8-inch open-end wrench.(The top part of the smoker has screws on either side.)
Now install the vent with its screws.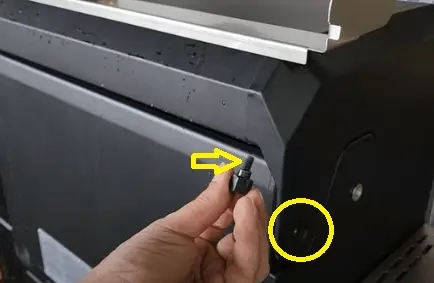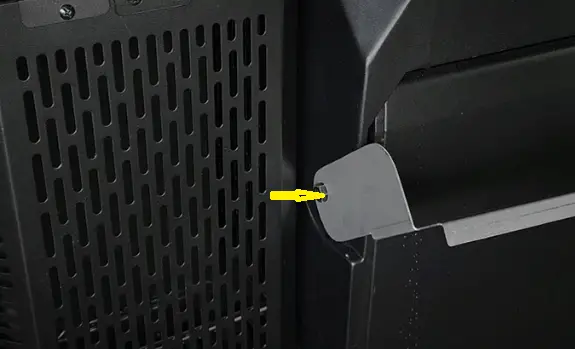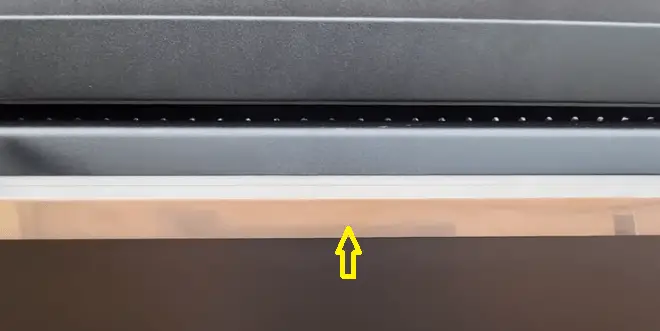 Mod 4: Water Pan mod
Instruction:
You do not have to do anything in water pan modification. Just buy a water pan and keep it in its place.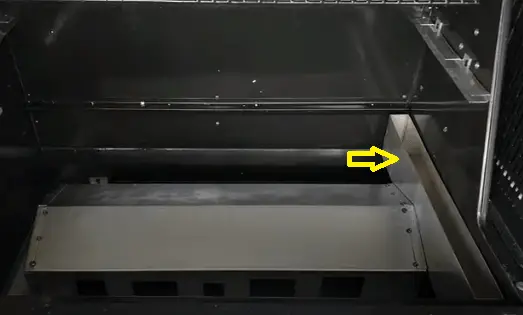 Mod 6: Masterbuilt 800 mods with Manifold Cover & Drip Catcher.
Instruction:
No drilling required for manifold cover and drip catcher modification as well. You just have to take the stuff and set it in its place.
So, first place the manifold cover then place its brackets which hold the drip catcher.
Don't worry about cleaning because you are using a drip pan. So, pork butts or brisket or ribs or whatever you want, you can easily cook on a cooking grate.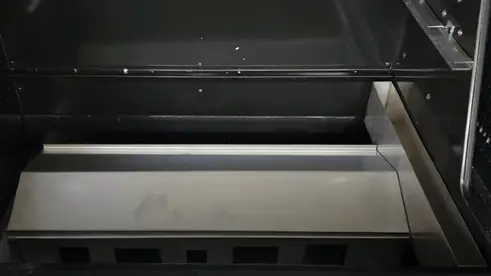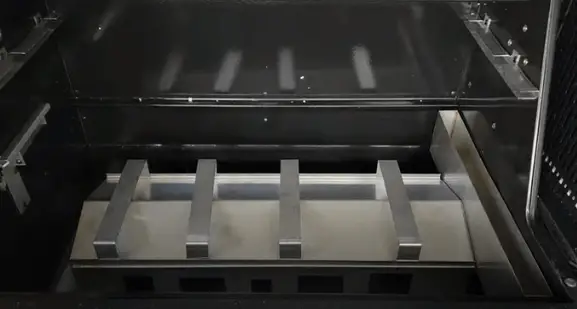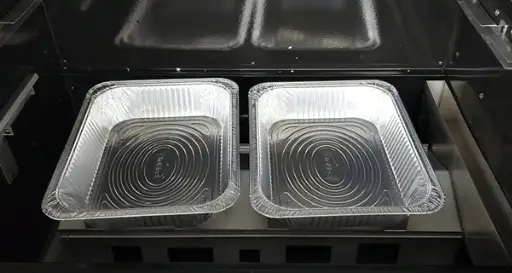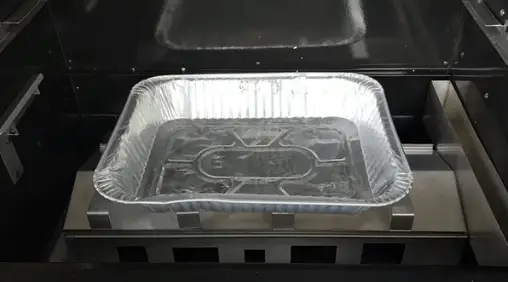 Mod 7: Masterbuilt 800 Hopper cover mod
Instruction:
You will get readymade cover so purchase it and use it.
Nothing to do, just put the cover under the hopper lid.
However, you can make the cover differently in the hardware shop.
For example, take a flat part (suitable material) that is equal to the mouth of the hopper and add a thin bracket on either side with a hole in it so you can attach it to the hopper lid..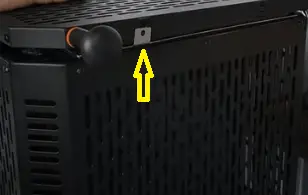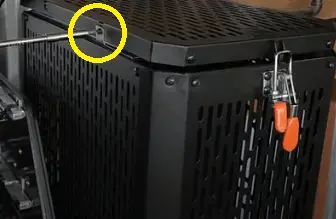 FAQs
# Can you use pellets in Masterbuilt 800?
The Masterbuilt 800 Gravity Smoker's Hopper is designed for charcoal briquettes and wood chippers..
# How do you mount a griddle on a Masterbuilt 800?
There are two hooks on the bottom right of the controller to hang the grill grates where you can hang the griddle.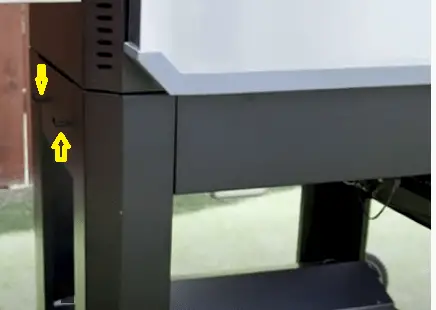 # How do I reset my Masterbuilt 800?
Shut down your smoker.
Disconnect your smoker from the power source.
Reconnect the plug after five minutes.
Your controller is reset.
# How do I clean my Masterbuilt 800 grates and griddle ?
Follow these easy steps to clean your Masterbuilt griddle 800.
Turn on your grill or smoker and set it to the highest temperature to burn off any food left on the grates. 
Let the grates cool, clean them with a grill-safe brush.
Once they are clean, wipe them dry and apply vegetable oil to keep the grates from rusting.
Similarly, you have to clean the pan as well, although the food does not stick to the pan like a grater.

So there is no need to set the grill to the highest temperature to clean the griddle…