Here I have explained most of your queries about Masterbuilt 560 Mods.
I have tried to cover some common queries like.
Masterbuilt 560 Firebox mod
Masterbuilt 560 Vent mods for air control.
Masterbuilt charcoal grate mod
Masterbuilt 560 front shelf
Accessories etc..
It solved mine. It should solve yours too..

Be sure to check out

– 12+ Full List of top modifications of different grills, smokers and cookers etc.
Masterbuilt 560 Mods ( Different Methods)
Mod 1: Firebox
First of all remove the screws.
Remove hopper cover.
Remove the wire.
Remove the screws of upper hopper and keep aside.
To remove the rust hit with hammer on the firebox wall slightly.
Slide down half part of new fire box.
Make sure the heat and smoke passing part is towards the bottom.
Next, lay a piece of lumber over the firebox and hit with hammer on there. 
Before assemble your upper hopper you can seal with gasket on the fire box lip.
After installing the fire box, assemble all the parts back together.
You can install in new grill.
Check out product link here..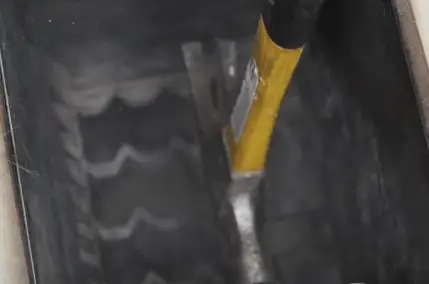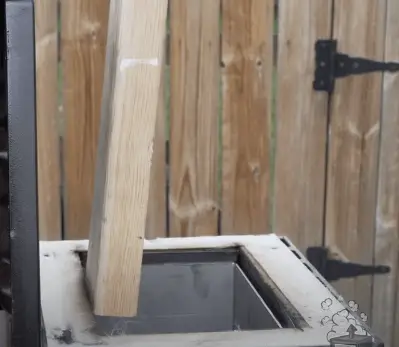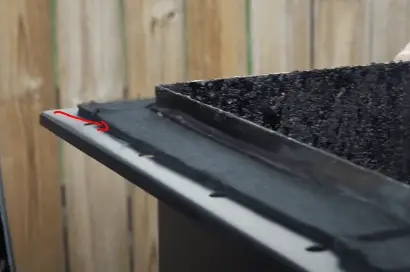 Mod 2: Vent mods for air control
This vent damper has 4 tabs. (2 on left, 1 on right and 1 on middle).
Insert with the left side and slide it in to place. (no drilling)
Keep that piece little high so that this bottom tab stay up.
Get the right side in and push it down.
You can adjust with your finger according to your need.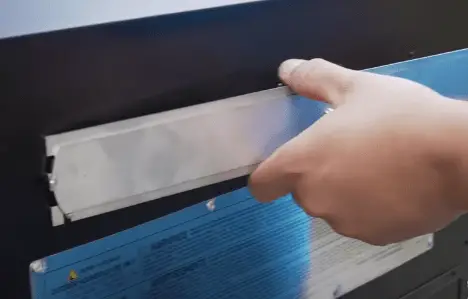 Mod 3: Water pan mods
There are many types of vent dampers…
But I would like to recommend this damper because it is light weight, no drilling required and small in size..
This is a skinny water pan.
You can fix it between the manifold and the firebox.
You can get more water in the water pan using a big syringe.
So you can add water from outside of the grill..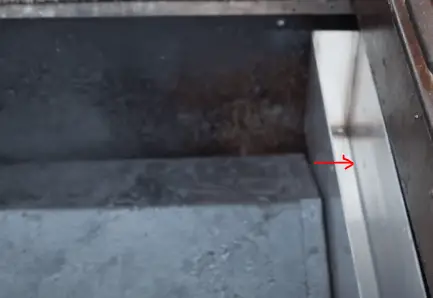 Mod 4: Manifold cover / Drip pan
Keep your cover on the manifold.
This manifold cover has an anti flare lip which helps you to collect the grease.
If you do not want to use cover as a drip pan then place two brackets on the manifold.
Keep a drip pan over the brackets and collect fats and dirt.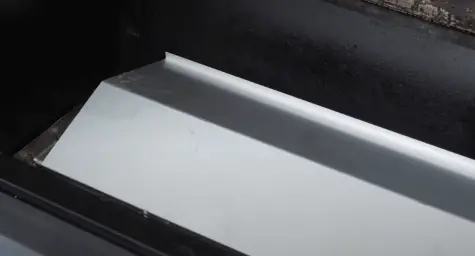 Mod 5: Masterbuilt charcoal grate mod
Take out your grate from the firebox.
Clean and put it on a neat surface.
Measure the Skewers according to grate width and cut.
Insert the skewers one by one in the gap.
The skewer is to be taken from the bottom of the middle iron.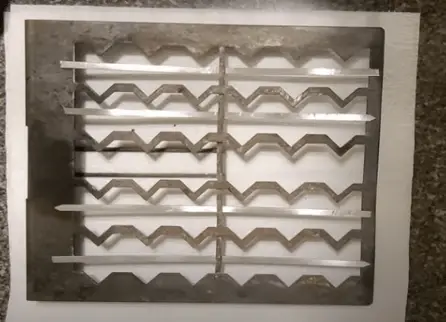 As you know griddle helps to redirect the heat straight up and underneath which allows you to cook or smoke steak, burger etc..

So here you can purchase- 560 Griddle Shroud.
Steps :
Remove your top two grates.
Then remove your manifold cover.
Now place griddle shroud over the manifold.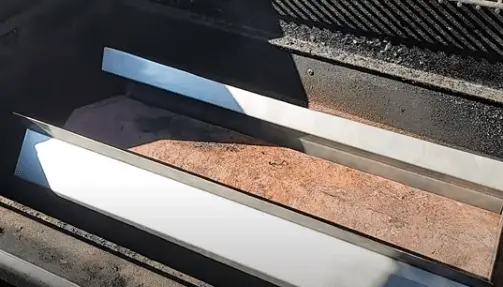 Mod 7: Masterbuilt 560 front shelf
Equipment: 
Steps :
Cut the board to the size of the tray.
Put some sealer on the cutting board.
Attach board with tray using 3 half inch screws.
Four screws will be fixed below the masterbuilt name plate.
Now fix the tray below the Masterbuilt plate..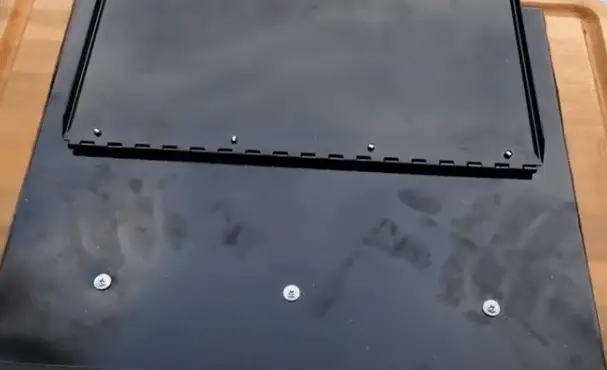 # Find all types of Masterbuilt 560 Accessories here.
# Lss Masterbuilt 560 mods.
For a modification kit please checkout LSS-Mods.

Included:
firebox liner, water pan, vent damper, griddle shroud and manifold cover modification please checkout..
# FAQs
# How long does Masterbuilt 560 last?
Masterbuilt 560 lasts for maximum 12-15 hours with its current hopper capacity..
# Can I use pellets in a Masterbuilt gravity smoker?
Yes you can use pellets with wood chunks in a Masterbuilt Gravity Smoker..
# How do I turn off my Masterbuilt 560?
To turn off Masterbuilt 560 :
Put off the power button.
Insert two slides or dividers which cut off all airflow to the charcoal.
Take off the power supply.
# How do I start my Masterbuilt 560?
To start Masterbuilt 560, follow these :
Pour charcoal into the hopper and burn it using a starter and lighter.
Close the hopper lid and ash pan door.
Take off two slides.
Turn on temperature at 225 F.
# How do I preseason my masterbuilt 560?
To preseason Masterbuilt 560, follow these :
Fill the hopper with charcoal or a lump and light with a starter. Let burn one or two minute.
Press the start button of controller and set the temp at 250F.
Close the hopper lid and firebox door so that fan will start to increase temperature.
After 60 minute set your temp at 400F for 30 minute then put off the power button and insert two slides.
Take a napkin or cloth with cooking oil and rub inside the smoker and the grates.
Again start the grill at 400F for 30 minutes and remove the slides and shutdown.
# Why does my Masterbuilt 560 say open?
When the switch doesn't work properly that time Masterbuilt 560 says open.
This error appears when the contact points inside the switch gets wet or clogged with grease.
# Can you use wood chunks in Masterbuilt 560?
Yes, we can use wood chunks in Masterbuilt 560.

You can mix wood chunks with your charcoal in the hopper according to Masterbuilt.

However, do not use more than 1.5 pounds of charcoal in order to mix pieces of wood in it..

You can keep the wood chunks in the hopper as well as in the ash container..