Here I have explained most of your queries about Pit Boss Heat Deflector Mod. .
I have tried to cover some basic mods of heat deflector for Pit Boss and also some of the queries like:
Fixing Temperature Swings Issue.
Pit boss sear plate mod.
Accessories etc.
Check out the modifications,
Be sure to check out : 
12+ Full List of top modifications of different grills, smokers and cookers etc.
– Other Pit Boss Modifications.
# Pit Boss Heat Deflector Mod / Pit Boss Heat Shield (Fixing Temperature Swings Issue)
Here I am going to give an example of Pit Boss Austin xl heat deflector Mod..

In my case, I was getting a temperature difference of almost 25 to 50 degrees..
The Internal temperature probe and the inbuilt thermometer were nowhere near.
Why this Issue?
If you had earlier seen the 700s and the 820 Pit Boss Model, you would have seen that the slot where the heat deflector fit in was curved or rounded.
This made it a perfect fit for the deflector plate to sit on.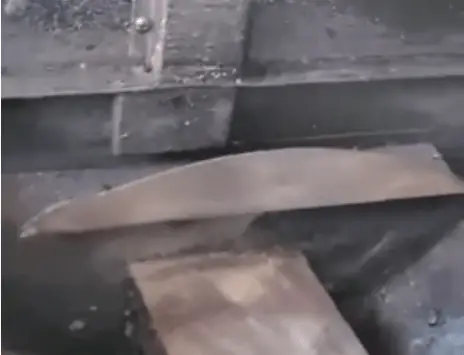 However in the latest 1000 models and later this curved slot is missing. See below..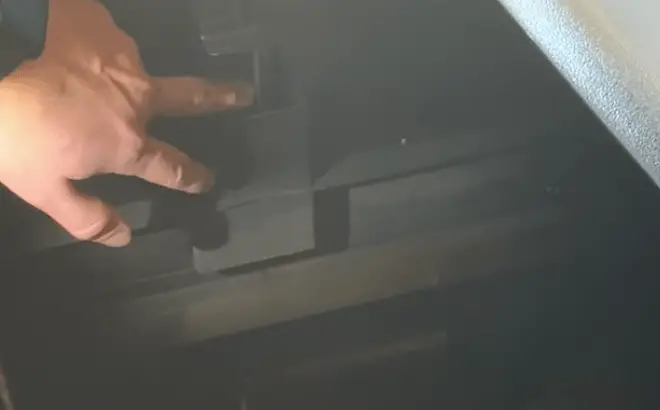 Since it does not sit properly..
And with the heat directly exposed to the temperature sensor.

This leads to an issue of the temperature swing.

Below shown is the rounded curve that needs to fit in.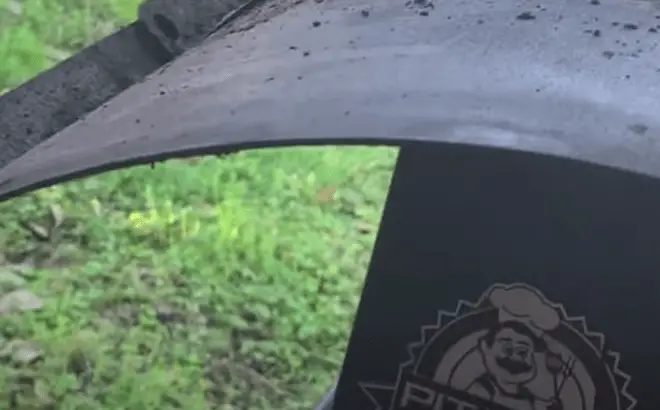 How to fix it?
It can simply be fixed by doing a heat deflector modification.
Either you can construct it yourself or buy a mod which is readily available. 
I will put a link here: Pit Boss Heat deflector Mod. 
It looks something like this…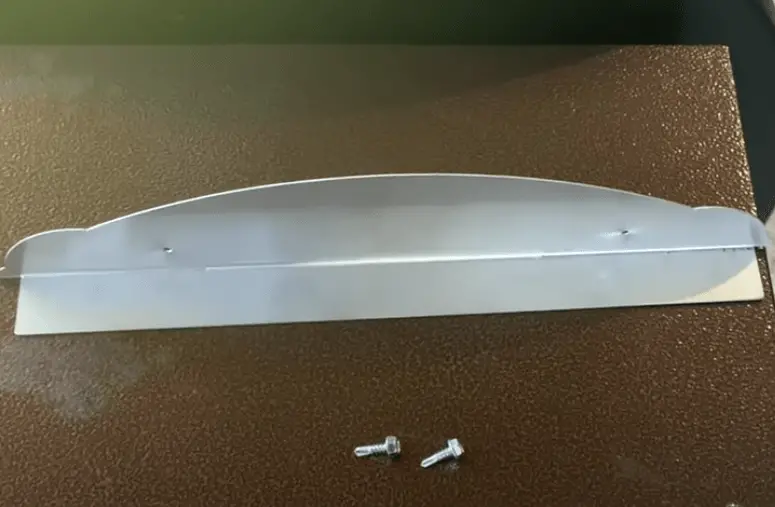 This mod comes with two self tapping screws.
Also the mod has holes already drilled for the screws. 
This airgap mod is designed in such a way that the slots are curved.
And this works exactly similar to the 700 Pit Boss Model. 
Steps to follow
Remove the Grates : 
Take out your grates so that you can insert the mods.
Also Keep your towel ready to get ready with dirt..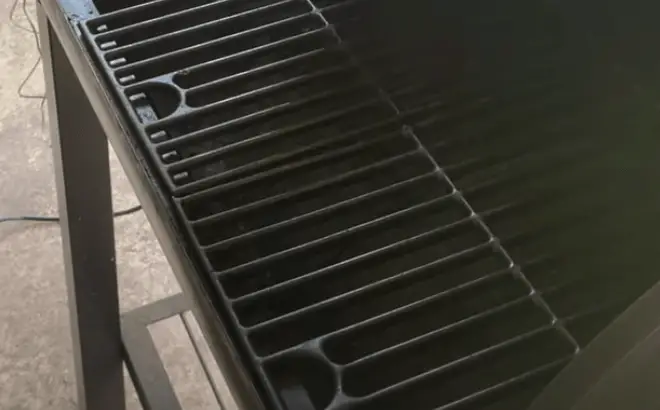 Pull out the drip tray.
You should do this carefully..
You should put the lock out..
Then Remove the drip tray out as shown..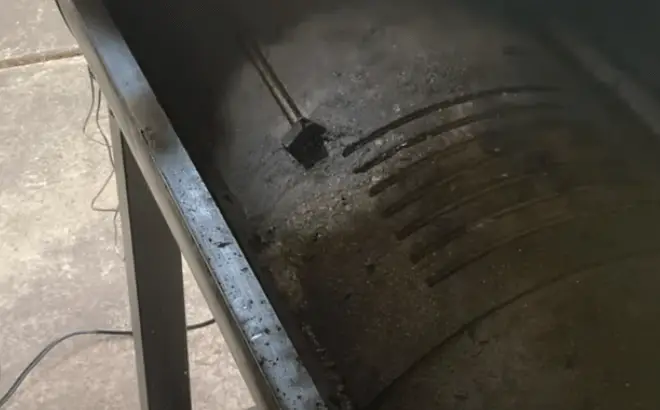 Place the Deflector Mod:
Now you can place the purchased heat deflector mod in two ways.
Either you can place it outside without tightening the screws.
Or you can actually fix it with screws.
Both seemed to work fine for me..

For eg:
Without fixing the screw.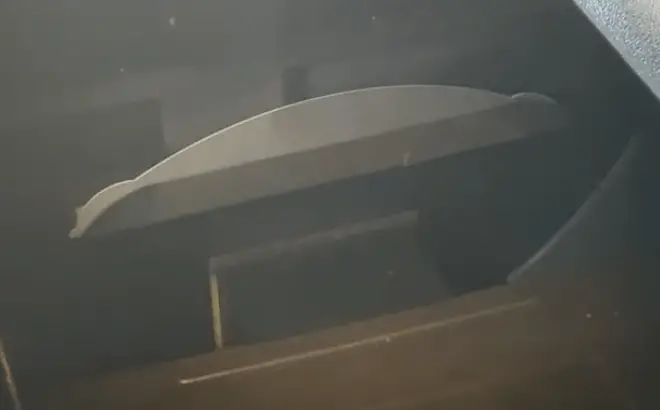 Or place it like this to use the screw.
I am using it directly without screwing..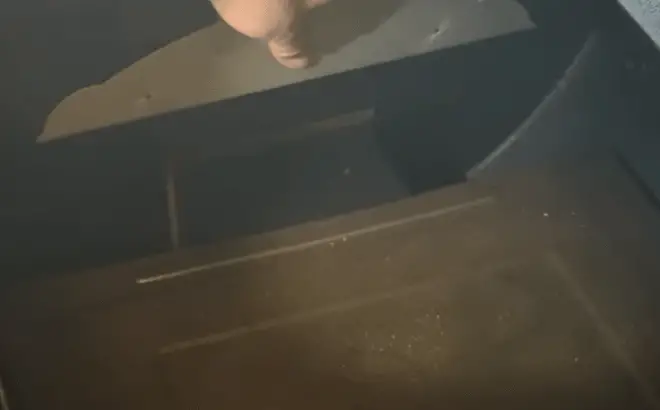 Since these heat deflector mod slots are perfectly designed to fit in, this prevents the heat from directly hitting the temperature sensors.
Therefore avoiding the heat swings.
Put back the Drip Tray.
Once the Mod is set inside, You can put the drip tray back to its place. .
Once this Mod is done you should probably see that your heat swing issue is now solved.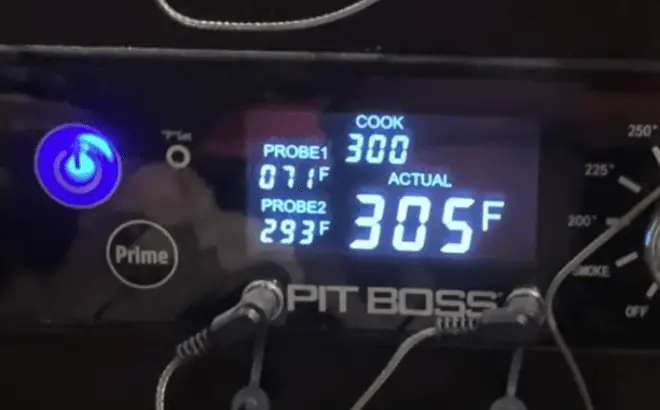 Particularly for me, after the modification the temperature fluctuations came to only 10-15 degrees off.

Be sure to share your experiences with this modification.
# Other Pit Boss Austin XL Mods
Pit Boss Sear Plate Mod
Here is a cool video on how to do the Pit Boss sear plate mod..
Hope it helps.
If you want to know more about Pit Boss Austin XL Mods then visit here.
# For Pit Boss flame or heat diffuser/ Flame Tamer mods.
Pit Boss Austin XL cover
Pit Boss Temperature Probe
Replacement for Pit Boss Temperature Probe 2 Pack, Pellet Grills Meat Probes & Smokers Parts, BBQ Accessories, Waterproof 3.5mm Plug, with 2 Stainless Steel Probe Clip Holders
✅【PERFECT COMPATIBLE】Compatible with Pit Boss models: Austin XL Pellet Grill, 3 Series Vertical Smoker, 1000 Nascar, 1000 Traditions, 1000 Traditions 2, 1000SC, Classic, KC Combo, Lexington, 5 Series Vertical Smoker, Pro Series 820, Pro Series 1100, Pro Series 1100 Combo, Ranch Hand, Rancher XL, Tailgater, Whiskey Still, 7 Series Vertical Smoker, 440 Nascar, and 700 Nascar.
✅【ENJOY OUTDOOR BBQ SEASON】Camping & grilling with family and friend on holiday and weekend.The replacement probes inserted into the grill to immediately started reading a temp of the meat, and the steel clip can prevent the probe from touching the grate.
✅【ACCURATE TEMPERATURE】Provide the accurate temperature for the Pit Boss Grills, make your enjoy delicious barbecue.
✅【EASY TO CLEAN】Easy to attach to the smoker and easy clean up.The tip of the grill accessories tube can be run under a tap or cleaned with a damp rag cleaning.
✅【WARMING TIPS】In order to prolong the service life, please avoid repeatedly kinking or twisting the probe cable. If you have any questions,you could contact us through Amazon Messenger.
Pit Boss Tailgater Cover
SHINESTAR Durable Grill Cover for Pit Boss Tailgater / 340, Traeger Tailgater/Junior/Broson 20 Series, Heavy Duty Waterproof Material with PVC Coating, Full-Length Design, Part# BAC374
【Perfect Fit】 Fits for Pit Boss Tailgate / 340, Traeger Junior Elite 20, Tailgater Elite 20, Tailgater 20, Bronson 20, Junior Elite, Junior Grills, and more pellet grills. Measures 35W x 22D x 38H inches
【Upgraded Design】 A drawstring is added at the bottom to secure the cover in place even in strong winds, a zipper on the side makes it easier to put on & take off
【Super Easy to Clean】The smooth rubber coating faces outwards for easier cleaning, just wipe lightly with a cloth to get a new look
【Better Protection】Upgrade the stitching process, and 600D thick polyester fabric, 100% waterproof, keep your grill dry and clean in all seasons
【UV Protection】Anti-UV durable PVC coating, will not fade under long-term exposure
Pit Boss 1600 pro series cover
Slide Cover and Bottom Kit
Pit Boss Grills 820 Cover
Cast Iron Griddle
Pit Boss Grease Bucket
Folding Shelf
Griddle Tool Kit
FAQs
#1 When to use Pit Boss lexington p setting?
Pit Boss P settings should be used only in the smoke mode..

The only mode which is based on timing is the smoke mod.

Since they are mainly purposed for smoke, these settings usually deal in the lower ranges and can affect the 200-250 ranges of  temperature.
#2 Which Pit Boss side is the hottest?
The right side of the Pit boss is usually the hottest.
#3 Where can I buy heat deflector for Pit Boss?
Kindly click this link to purchase a heat deflector for Pit Boss..
#4 Why won't my pellet smoker heat up?
There are many reasons for the pellet grill not heating up, such as..
1. Pellets that are old or wet.
2. There are issues with the auger.
3. Adverse weather circumstances.
4. A clogged fire pot..