I've always loved my Pit Boss grill. It's reliable, versatile, and perfect for those BBQ weekends. But like many of you, I felt there were areas it could improve.
That's when I dived into the world of modifications.
Ever felt the need for a better thermometer? Or maybe a WiFi module to control your grill from your phone? I've been there.
Through trial and error, and countless hours of research, I've discovered some game-changing modifications that have taken my grilling to the next level.
In this guide, I'll share these discoveries with you..
From essential tweaks to innovative add-ons, we'll explore how to make the most of our beloved Pit Boss grills.
Let's embark on this journey together and elevate our BBQ game!
I have tried to cover some most common queries on Pit Boss Upgrades such as,
Also if you just want to know about Pit Boss Austin xl upgrades, or try out some pellet grill mods then you are at the right place..
Check out the modifications…,
Quick Solutions for Pit Boss Modifications:
Cover: Use the Cloakman Premium Heavy-Duty Grill Cover for protection.
Front Shelf: Add an external shelf for extra space.
Hopper Safety Cover: Modify for easier pellet management.
Magnetic Hooks: Use Neosmuk Magnetic Hooks for hanging tools.
WiFi/ Bluetooth Module: Install an aftermarket panel for remote control.
Thermometer: Replace with a Tel tru thermometer for accuracy.
Probe Holes: Expand for multiple probes.
Lid Leakages: Use a Fire Black Gasket to prevent smoke leakage.
Magnet for Probe Holes: Use a magnet to cover unused holes.
Silicon Mat: Place greasy tools on it for easy cleanup.
Heat Deflector: Install to stabilize temperatures in newer models.
Backup Cooking Grates: Keep an extra set on hand.
Related Resources :

– 12+ Full List of top modifications of different grills, smokers and cookers etc.
– Pit Boss Heat Deflector Mods in detail.
– A Detailed Guide on Top PitBoss Accessories to have.
– Pit Boss Austin XL Mods
– Explore different Pit Boss Grill
– How to clean Pit Boss smoker
Top 10 Must-Have Pit Boss Modifications:
Every Pit Boss owner has their unique grilling style, but some modifications are almost universally beneficial. Here are some tweaks I've found invaluable:
# Pit Boss Austin XL Modifications
Here are some Pit Boss Austin Xl upgrades which has worked like charm for me…
Mod 1) Cover
Since the place where I live is exposed to heat throughout the year..
And also sometimes it rains, I felt the need to protect my Austin.
A good grill cover is a must if you want your boy to go long for years.
After hours of research I ended up buying the Cloakman Premium Heavy-Duty Grill Cover.
For me I love this cover..
It is premium and the quality is really good..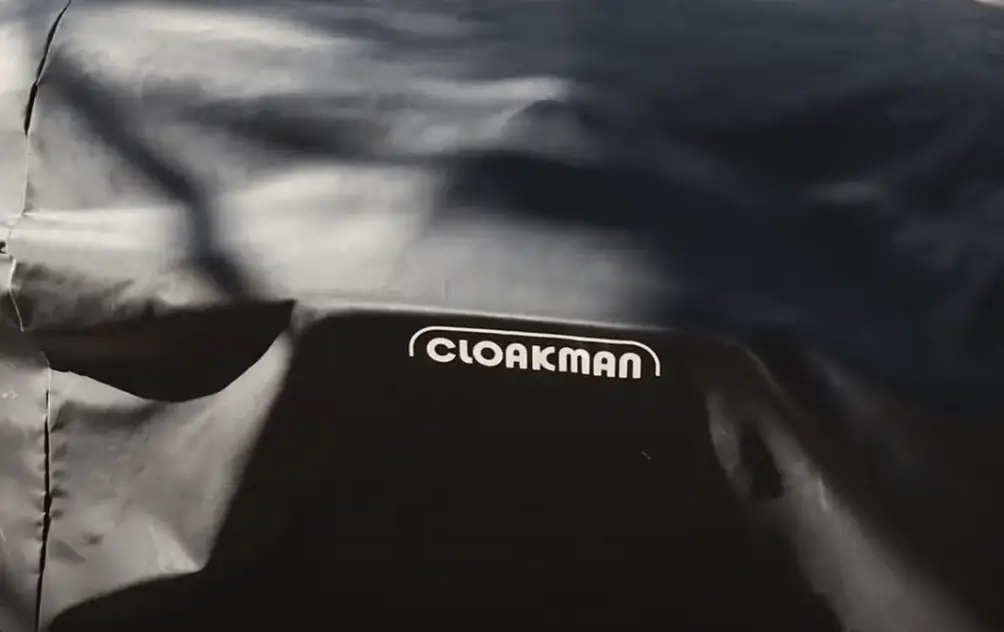 Sale
Mod 2) Front Shelf ( Pit Boss Shelf Mod)
In this example I am using Austin XL to demonstrate the modification. .
Since Austin doesn't come with a front shelf, I had to get one.
I picked up a very nice front shelf online.
And I am very pleased with it and it gives me a little extra space to set things on while grilling.
However it might not be needed for all..
It is just a preference for me..
Mod 3) Customize the Hopper Safety Cover
Austin comes with a safety net that covers the pellets in the hopper.
This looks like to prevent your hands down where that auger goes.
But this sometimes is a problem as it is difficult to level the pellets as they start to funnel.
We need to use a stick to do so.
I feel it is very limited and I had to cut this area out  in the centre.
A pair of tin snips was able to do so easily.
Now I can use my hands to move the pellets freely.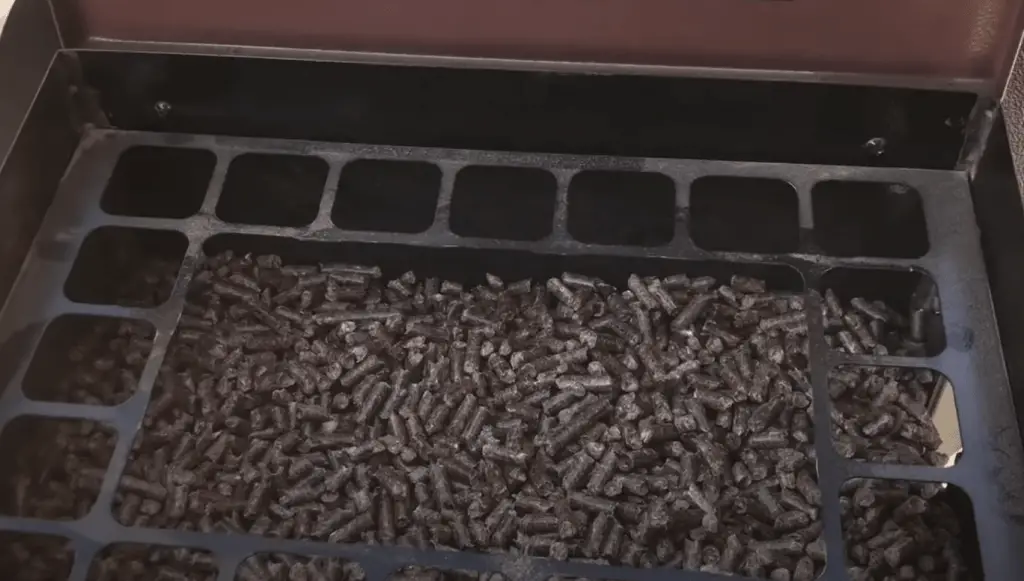 Sometimes I don't need the top shelf or grates.
And so these magnetic hooks become very handy to hang in the shelves.
Again this is a purely a personal preference.

Check this out…. how handy it is for me..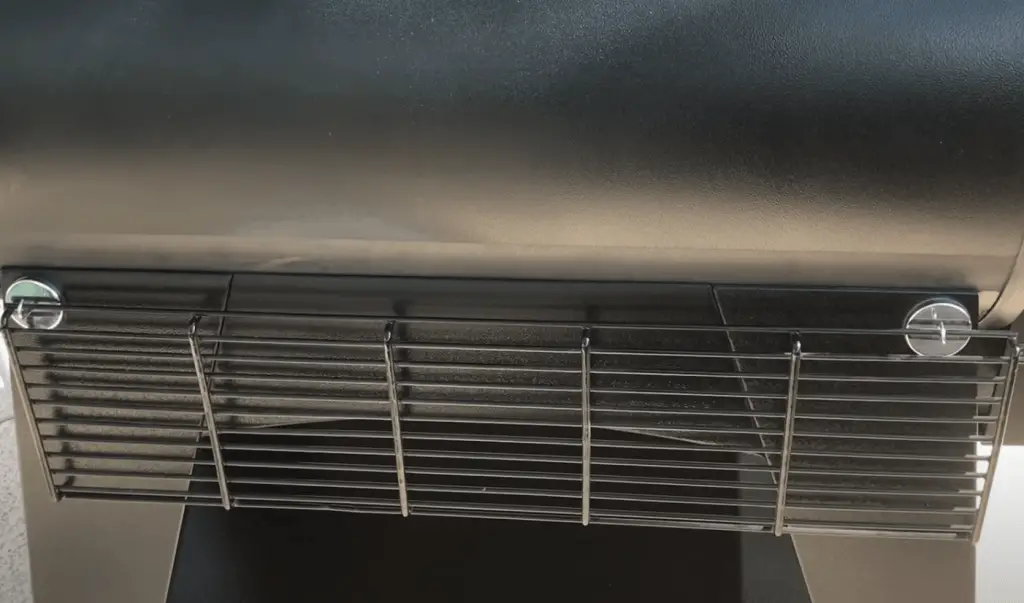 Neosmuk Magnetic Hooks, 27 lb+ Heavy Duty Earth Magnets with Hook for Refrigerator, Extra Strong Cruise Hook for Hanging, Magnetic Hanger for Cabins, Grill (Silver White, Pack of 10)
✔ SUPER POWERFUL - Amazing strong, sturdy, and heavy-duty metal magnetic hook with a CNC machined steel base, embedded with a high grade latest generation of 'magnetic king' i.e. super Nd-Fe-B, this magnetic hook offers strong pulling force under steel. The magnetic hook is perfect for hanging items on the fridge in the kitchen.
✔ HIGH-LEVEL PLATING- We offer 3 layers of coating on the magnet hook metal base, metal hook, and magnet. It provides this magnetic hanger with a shiny, rust-free, and mirror-like finish. Coated magnetic hook particularly exhibits an excellent anti-corrosive properties and scratch resistance. Maintenance-free, no rust!
✔ CRUISE ESSENTIALS –After performing a careful inspection of the magnetic hooks machining flow line, defective pieces were checked and picked out in the first place. You can take these excellent magnetic hooks to the cruise for hanging and decorations on the metal wall or metal door in the cruise cabins of your carnival cruise ship. This strong magnet hook is a cruise necessity and one of the cruise accessories must-haves.
✔ VERSATILE USE- Neosmuk's strong neodymium magnetic hooks were endowed with a strong capability for holding various items wherever there is iron or steel. This magnet hook is a perfect magnetic key holder. You can also hang your tools next to the toolbox with this magnetic hook. Our magnetic hooks are great for grill, pot, cup, utensils, and oven.
✔ Neosmuk Permanent magnetic hook, strong magnetism lasts forever!
One thing I wanted was to have a WiFi module in the Austin Xl.
Although it was not available in the model that I purchased, fortunately I could find an aftermarket panel from Pit Boss itself.
I just bought the panel from their website and installed it..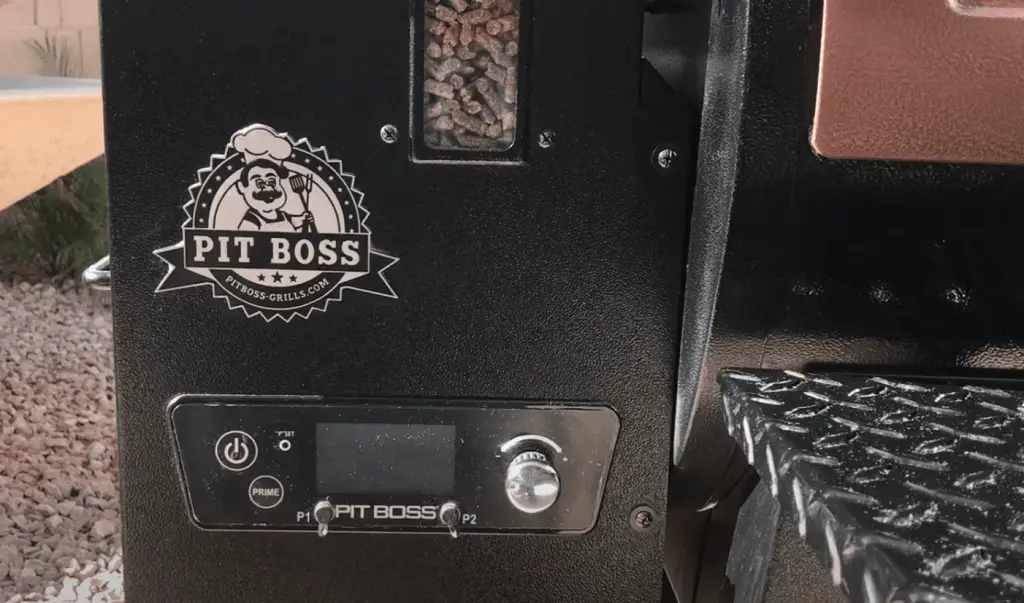 Buy aftermarket panel from Pit Boss
For me this is such a nice addition.
I can control everything from my phone.
And the readings are pretty accurate.  
One problem which is common in Austin is the inbuilt thermometers.
They are not very accurate.
Therefore I had to replace it with a better quality thermometer.
After a lot of research I ended up buying a Tel tru thermometer.
I should say the thermometers are very accurate and of good quality. 
Mod 7) Expanding the Probe Holes. 
Our next Pit Boss modification is on increasing the hole size.
The holes for the probe to enter the chamber are quite small.
It is never a problem when you are dealing with one probe.
However If the first probe is already in and you try to insert another probe, You will start facing the issue.
Since the hole is small it is difficult to enter the second probe.
I simply had to increase the size of the holes to solve this.
You can simply do this by using a jigsaw.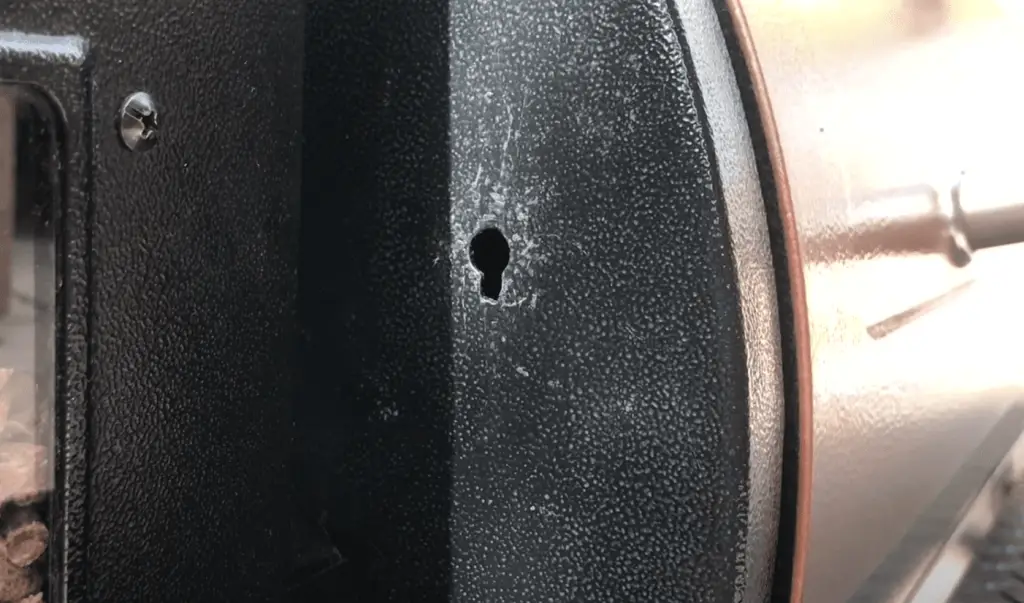 Mod 8) Preventing leakages from lids.
Through this Pit Boss modification we will learn how to stop a leakage of lid.
In order to reduce the smoke from leaking through the chamber lids, I had to use gaskets around the door.
There are many gaskets around in the market.
But I chose to purchase a Fire Black Gasket. It is very easy to use the gaskets around the lids..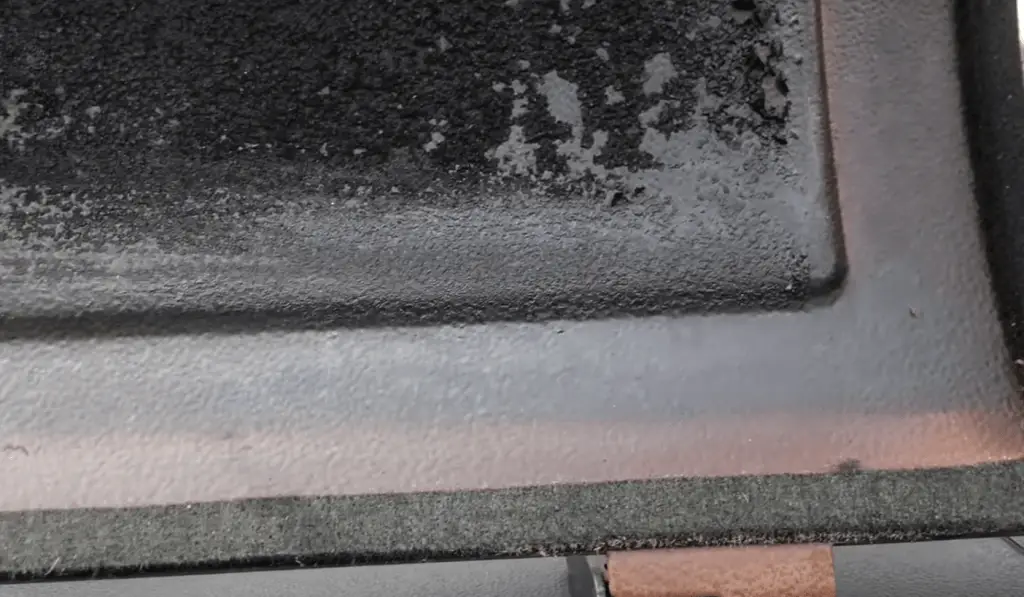 Mod 9) Pit Boss Mods Using a Magnet.
Whenever you are not using a thermometer probe, the holes to insert the probe can leak smoke.
This is not good  as it might lead to heat loss and difficult to maintain temperature.

So better get a small magnet that covers these holes when not in use.

Here is an example..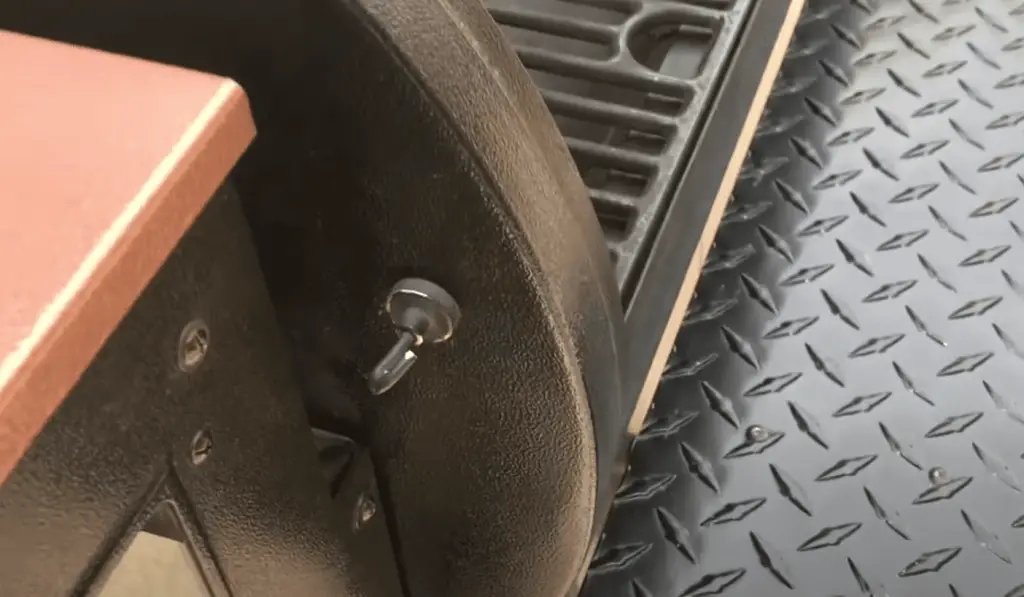 Mod 10) Pit Boss Mods Using a silicon Mat
When using the griddles or the grates the spatulas and the tongs can get extremely greasy and dirty. 
And it is not to keep it at any place as later it might be difficult to clean up. 
After some research I bought a silicon mat. This mat is quite handy to keep the tongs or spatulas. 
You can always clean the silicon mat later instead of having to deal with the smoker directly. 
This looks simple but trust me this is necessary..
RENOOK Grill Mat Set of 6 - 100% Non-Stick BBQ Grill Mats, Heavy Duty, Reusable, and Easy to Clean - Works on Electric Grill Gas Charcoal BBQ - 15.75 x 13-Inch, Black
1.NO BETTER CHOICE - Thicker does not mean better. Our grill mat is thin enough to leave grill marks and flavor intact,and thick enough to provide ultimate heat resistance and durability.6 pack of grill mats can meet the needs of the dinner from time to time; when they are spare, you can cut them to any size or shape to fit any need. Also doubles as a bake mat
2.100% NON-STICK - 100% Non-Stick means you can grill without grease and mats are reusable for years! Non-stick BBQ grill mat prevent even the smallest morsels from falling through the grates. Keep your grill looking brand-new and no more clean-up of your dirty grill
3.APPROVED MATERIALS - Our BBQ grill mats are made from 100% PFOA-Free materials and premium PTFE-Fiberglass coating, no PFOA, silicone or other dangerous chemicals! When the use time exceeds 30 minutes, the maximum temperature cannot exceed 260 F; when used for a short time, the maximum temperature cannot exceed 400 F.
4.REUSABLE AND DISHWASHER SAFE - Versatile and highly economical, they can be cut to perfectly fit your pans. Both sides can be used over 100 times, for grilling, roasting, and even baking! They are super-easy to clean; just pop them in the top shelf of your dishwasher and forget about laborious scrubbing.
5.QUALITY GREAT- Unhappy with your new grill mats? No problem! If you have any question about it, just tell us and we will provide you a satisfied solution.
Mod 11) Heat Deflector Modification 
This is one of the most common Pit Boss modifications done to the 1000 and later models.
There is a heat swing in most of the later models due to design changes. 
This issue can be easily solved by using a heat deflector mod.
This mod can be purchased easily and installed in order to fix the issue of heat swing. 
Actually I have already discussed this modification in detail in my previous blog. 
You can know more about the heat deflector mods here.
Be sure to check out  the pit boss heat shield placement in my previous article.
Mod 12) Backing up Cooking Grates.. 
It is always a good idea to keep a backup of the cooking grates.
I already had my previous grates skin getting damaged.
I always keep some good quality grates ready for my cook .

Here are the new grates which I bought for my Austin..
Also you can get ideas from these list of modifications and apply to any of the following Pit Boss:
Pit Boss 1100, Pit Boss pro series 1150 , Pit Boss 820 , Pit Boss vertical smokers, Pit Boss Austin XL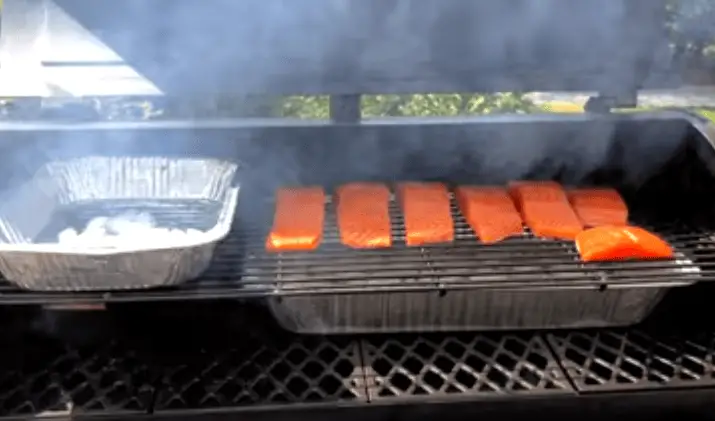 If you are using Austin XL then you can also refer the video below…
FAQs
1. How can I increase the smoke output on my Pit Boss?
To enhance the smoke production on your Pit Boss, consider the following:
Opt for cooking at reduced temperatures.
Switch to fresh wood pellets.
Begin cooking with cold meat.
Ensure your pellets are thoroughly dried.
Incorporate the use of a smoker tube.
2. What does the 'P' setting on a Pit Boss signify and how do I adjust it?
The 'P' in P setting stands for 'pause'. By lowering the P setting value, the firebox intakes fewer pellets, leading to quicker combustion and increased heat generation. This feature grants you enhanced control over both heat and smoke levels. Adjust it according to your specific requirements..
3. Is investing in a Pit Boss pellet grill worth it?
Absolutely! Pit Boss pellet grills are a top choice for many. Unlike traditional offset smokers, they're user-friendly, powered by easily accessible wood pellets. Operating primarily on electricity, their automated features simplify the grilling process. They're especially ideal for those new to grilling.
4. Is it safe to leave my pellet smoker outdoors?
While you can certainly leave your pellet grill outside, for extended durability, it's advisable to place it under a sheltered area..
5. Why should I consider adding a searing plate to my Pit Boss grill?
Incorporating a searing plate to your Pit Boss grill offers several advantages:
It facilitates high-temperature searing, ensuring a crunchy exterior while retaining a succulent inside.

Achieve impeccable grill marks on steaks and other meats.
# Conclusion
Modifying your Pit Boss grill can significantly enhance your cooking experience. From temperature control to added functionalities, these modifications are both practical and effective. Explore these options, and elevate your BBQ skills with these Pit Boss modifications.