Here I have explained most of your queries about Oklahoma Joe Longhorn Smoker Mods.
I have always struggled to find proper information on the Mods. 
Therefore, whatever from my experiences in doing and learning about the  Mods, I have tried to share the best of helpful information..
I have tried to cover some common queries like,
I surely hope it solves your problem….,
Be sure to check out – 

– 12+ Full List of top modifications of different grills, smokers and cookers etc.
– Oklahoma Joe vs Char-Griller
– Oklahoma Joe Longhorn combo mods
– Oklahoma Joe accessories.
Oklahoma Joe Longhorn Smoker Mods- Easy and to the point.
Mod 1 : Adding Lock gauges. 
Smoke leakages are common in Oklahoma Joe Longhorn..
One of the reasons is the cooking chamber lids not closing properly. 
For me in order to make it hold tightly and not leak through the cooking lids, I used lava lock clamp and installed it on the chamber doors. 
Some people prefer to place it much lower than mine.
For me it worked best when I placed it on the upper side. 
However you need to know that this can come in between while opening the firebox lids.
Its purely your choice on where you want to place…,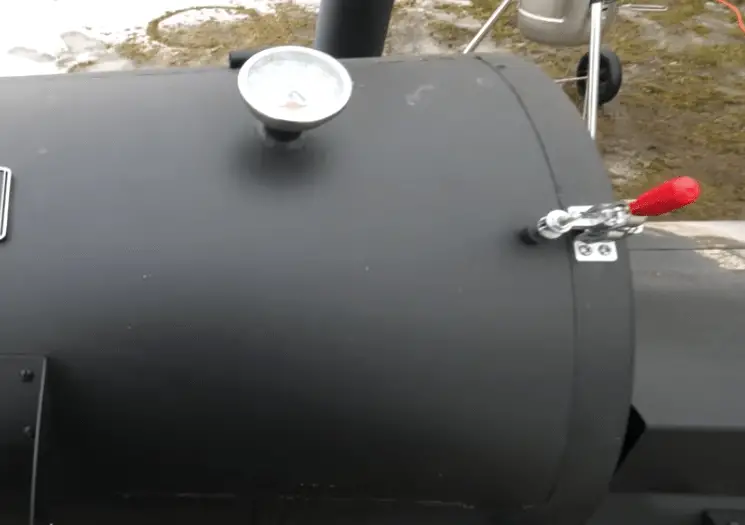 Sale
Mod 2: Adding Thermometers
Whenever you purchase Oklahoma Joe Longhorn you will get two slots for the thermometer.
I wanted to have this done fully. 
Therefore I got new thermometers and installed them. 
What I found is that my two sides have a difference of 10-15 degrees in temperature.
However, I prefer to keep it this way.
I like to have one side hotter than the other.
It is handy for different dishes at a time..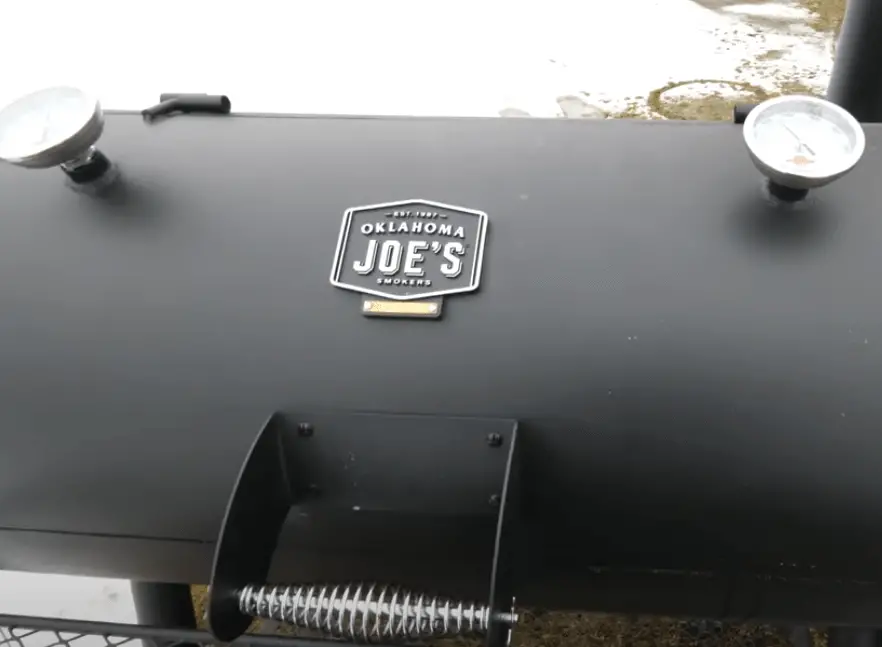 Sale
Mod 3: Using Water Pan
This is highly recommended.
I place the water pan under the grates.
It doesn't take up much space.
And it is very helpful to manage the temperatures. 
See mine. . . .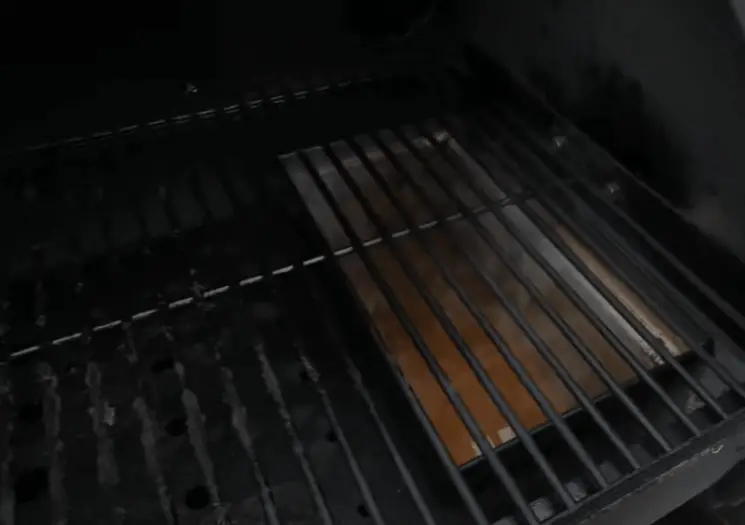 Mod 4 : Using Diffuser or Tuning Plates (Oklahoma Joe Longhorn Tuning Plate)
Also known as the Oklahoma Joe Longhorn baffle plate modification.
This is one of the most valuable modifications so far for me.
I highly recommend it.
Using tuning plates helps to even out the smoke in the cooking chamber.
It also helps in maintaining the temperature inside the cooking chamber.

In my case I simply bought one as I didn't want to go through the hassle of making it myself. 
Just got one online and installed it.
Either you can fix it through screws or leave it as temporary. 
In my case I screwed it well and attached it.
It is really not hard to unscrew it for cleaning.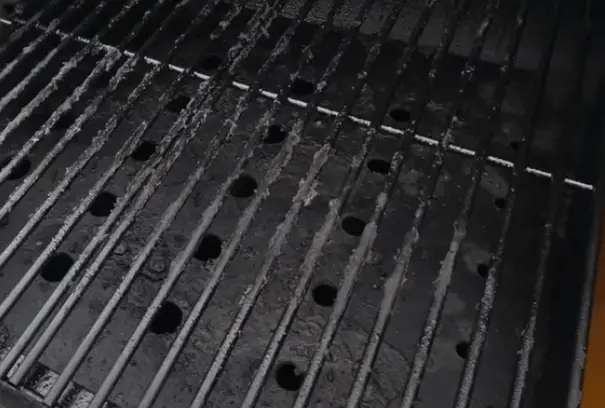 Mod 5: Remove the Spot Welds and the Brackets
If you see inside the cooking chamber you will see some tiny spot welds under where the baffle plate would sit. Also the brackets.
These are for reverse flow models only..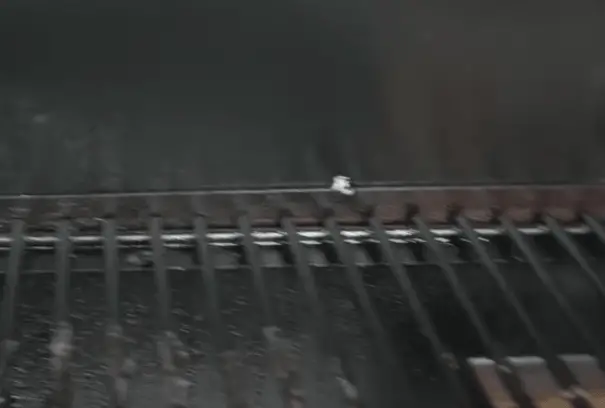 I didn't require those, So I removed it with the help of an air hammer. 
I really wanted to have the tuning system, therefore I had to remove these welds in order to place my tuning plates properly. 
Mod 6: Seal the Firebox (Oklahoma Joe Firebox Upgrade)
It is a good idea to seal the firebox with silicon.
In Fact I used silicone to seal almost every place where smoke leakages were evident to me while cooking.
If you are tired of your smoke leakage problem then this modification is a must.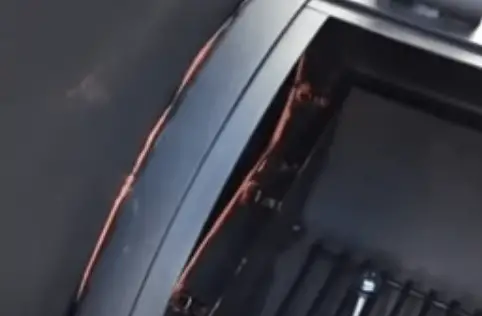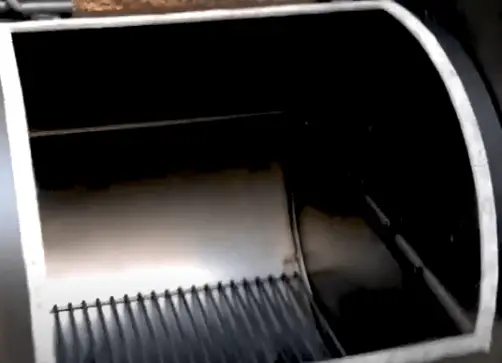 Tips : 
It is useless to put sealant around the area of the firebox lid closing as it burns off with heat soon..  
Mod 7: Adding ports for probes.
It is very annoying to see the leakages when you want to insert the temperature probe through the lid.

I drilled a hole to insert my probe directly.
This is quite handy as I don't need to put my probe through the lid. 
You can attach a rubber port to it to prevent leakages and easy insertion of the temperature probes.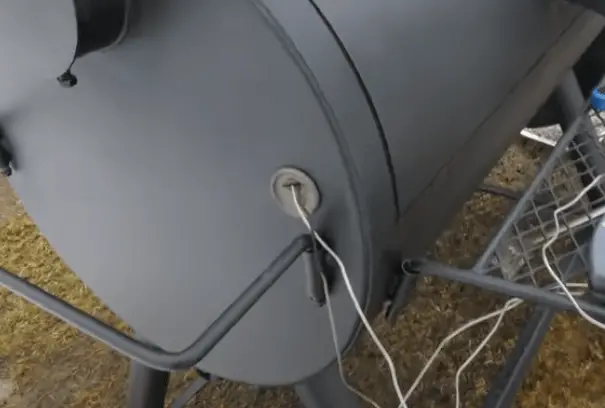 Sale
2 Pack Thermometer and Probe Grommet for Grills - Compatible with Weber Smokey Mountain Cookers and More - Compare to Replacement 85037 - by Impresa Products
Ideal For Many Grills: Our thermometer and probe grommets are a perfect fit for Weber (TM) Smokey Mountain Cookers (TM) with no drilling required (14.5", 18.5" and 22.5"). Other grills can be easily adapted to use the probe by drilling a 1.25 inch hole in the side of the grill (tips below)
Measure Temperature Easily: Our thermometer and probe port makes it easy to feed probes into your grill without crushing or damaging the sensor cord under the lid. The small round hole is perfect for smaller probes and the larger slot port is great for large or dual probes
Comparable To OEM Parts: Our thermometer grommets are made from high-quality, high-temperature-resistant, food-grade silicone and are durable, robust, and made to last
Easy To Install: Quick and easy to install - installation tips below. Comparable to OEM part # 85037. Allows for multiple probes to be inserted
If you have any questions about whether this probe grommet for smoker will fit your equipment, please contact us through our seller page or ask a question. Please note: This is an aftermarket product (produced by Impresa Products). We have no affiliation with or endorsement from any of the manufacturers mentioned
# Tools and Items I used for the Modifications:
Find your Accessories…
Oklahoma Joe's Temperature gauge
Sale
Oklahoma Joe's Steel Griddle
Oklahoma Joe's 1996977P04 19-inch Carbon Steel Griddle, Gray
Extra-large 19-inch diameter griddle to cook for a crowd
Heavy-duty 12-gauge carbon steel construction is more durable and lighter than cast-iron
Universal griddle for use with most smokers, grills, ovens and stove tops
Designed to fit the Flex Grate on the Oklahoma Joe's Rider & Rider DLX Pellet Grills
MEASUREMENTS: Diameter: 19.0 inches ; Handle width: 4.3 inches; Handle height: 2.3 inches; Thickness: 1.2 inches; Base to top of handle: 2.4 inches
Oklahoma Joe's Charcoal Firebox
Sale
Oklahoma Joe's 5279338P04 Stainless Steel Offset Smoker Charcoal Firebox Basket, Silver
The original heavy-duty basket from Oklahoma Joe's. Designed in the USA
Holds enough fuel to load once and cook all day. Also helps keep cleanup quick and simple.
Fits most offset charcoal smoker grills including the Oklahoma Joe's Highland, Longhorn, Bandera and 3-in-1 Combo.
Stainless steel construction so it's build to last. Quick and easy to assemble.
Measures 12.3-Inches W x 12.3-Inches D x 7.5-Inches H
Oklahoma Joe's Dirp Bucket
Sale
Oklahoma Joe's Longhorn Outdoor combo grill cover:
Oklahoma Joe's Smoker Lid Latch Kit
Smoke stack extension for OKLAHOMA JOE'S LONGHORN
FAQ
# How can I improve my Oklahoma Joe smoker?
You can improve your Oklahoma Joe Smoker with a few modifications like sealing the joint leakages, Using Gasket across lids, Using charcoal Basket, Adding Temperature gauge etc..

I have already listed the most effective modifications in this article.
# Are Oklahoma Joe's smokers made in China?
The company is now owned by Charbroil which is a US company.
So you can rely on its quality.
It is better than most other smokers in its range.
However, mass production of its units are done in China.
# How do you use an Oklahoma Joe's Highland offset smoker?
Using Oklahoma Joe's Highland offset smoker is easy like another offset smoker.
Here is a video example of how to use it. Smoked Ribs and Fire Management.
# What is the biggest Oklahoma Joe smoker?
Oklahoma Joe's Longhorn offset smoker is the largest as of now with the capacity of around 751-square-inches of primary cooking space.
# Is a reverse flow exhaust port available on the Oklahoma Joe Longhorn Smoker?
No. On this Longhorn Offset Smoker, there is only one smoke stack..
# Conclusion
In conclusion, these simple modifications for the Oklahoma Joe Longhorn Smoker can greatly improve its functionality and usability. You may improve temperature control and efficiency with these adjustments, which range from installing heat management systems to closing air leaks. By putting these straightforward improvements into practice, you can elevate your smoking skills and easily enjoy mouthwatering bbq..